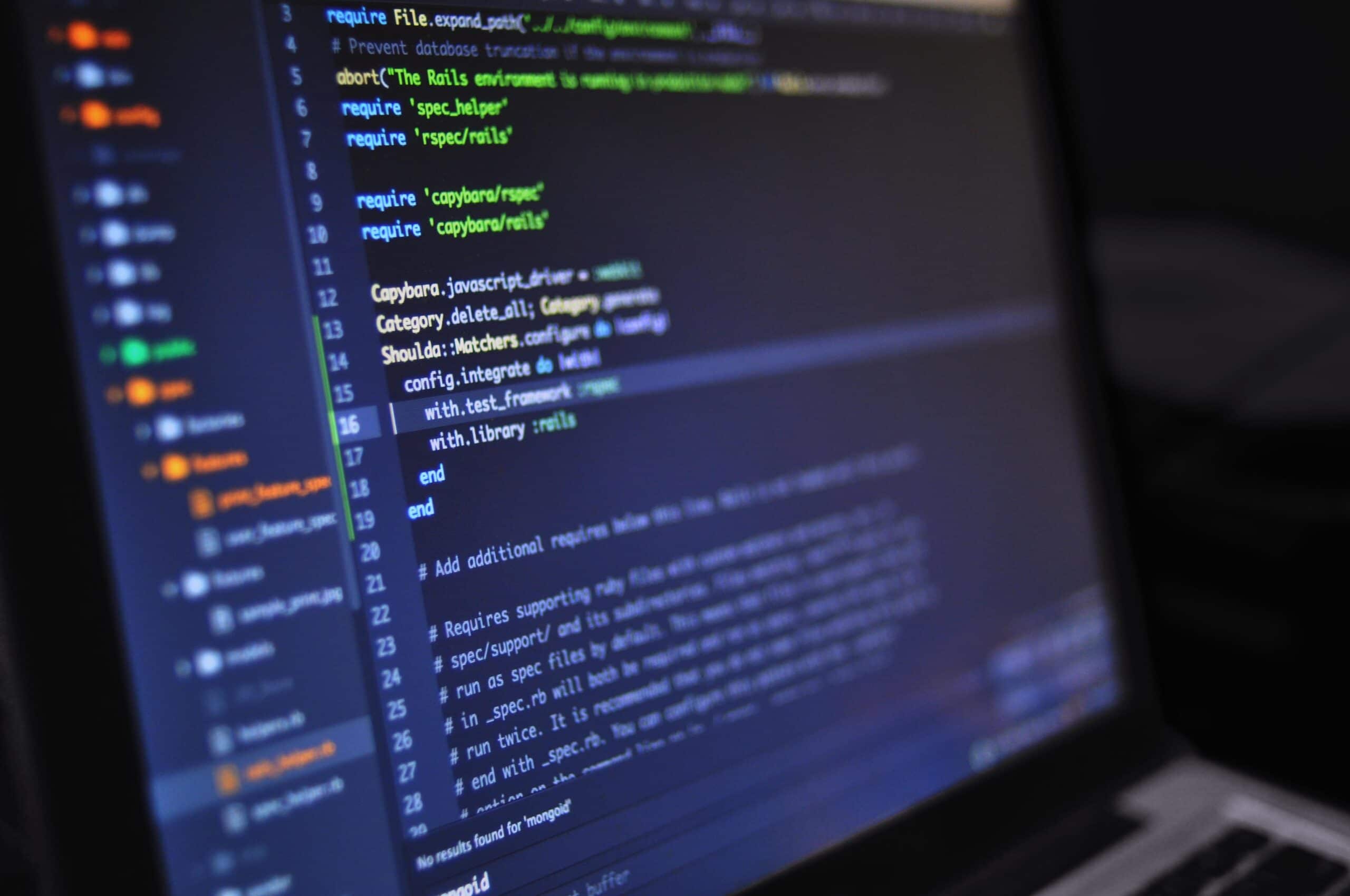 The technological field is an ever-changing loop. Every other day, new technology or a fresh advancement comes to the market. Computer courses are in high demand, making it essential for working professionals or beginners to learn these new technologies to keep up with the market standards.
With the changing world, the learning process has also changed. Online courses and online classes are in high demand as it saves much time and can be attended whenever the person wants.
These days, many computer courses are available online that anyone can easily take up. They have to choose the best one to suit their time, come within the budget and have a preferred curriculum.
However, selecting the right course and institution might consume a considerable amount of time. To ease it out, below is a blog that answers most of the questions people usually have while opting for a computer course.
What are the types of computer courses?
The education system has seen an incredible leap, and all teaching methods have changed now. With new progress, presently, it all depends on the person taking the course and their flexibilities. However, computer courses are in demand nowadays. Below are the major computer course types:
Long-term offline course: This is a complete course or degree of 3 or 4 years. It involves courses such as:

B.Tech or B.E. in computer science
BCA (Bachelor of Computer Application)
B.Sc. in computer science
B.Sc. in software technology
Diploma in computer science and engineering
Diploma in software engineering
These are entirely classroom courses, for which the person has to go to the institute to attend the classes. Apart from this, the course materials are usually provided by the institute or buy them.
Long-term online course: This course is more flexible and accessible. Online courses are a new form of education. Many universities are providing long-term courses online. Mostly these courses can extend up to a year or more. They extensively cover everything that is there in an ordinary long-term course.
The classes happen through video calls, on-set timings every week. All the course material related to it will be provided through PDFs. Similarly, the tests also happen online, avoiding the trouble of going to the center and attending the exam physically.
Short-term offline course: These courses are famous across the country. Usually, coaching institutes provide a short-term course that is majorly for 3-4 months. These classes happen for an hour or two on weekdays or weekends. It depends on the time selected by the person who is willing to take the course. At the end of the course, the person is provided with a certification that speaks about the course.
Short-term online course: This is similar to an offline course and lasts the same amount of months, but classes will be held online. The classes usually happen through videos (the student can attend the live class or check the recorded class), and materials are provided as PDFs. This is the best option among all the courses, as it is for less period.
A short-term course can be completed at any time, anywhere as per the convenience of the person.
What are basic computer courses?
There is a phase in every student's life where they have to decide which course they want to opt for. There are many career options available, like, if one wants to be in the fashion industry, they can choose to be a fashion designer. If one wants to be in the sales field, they can select the respective sales field. Similarly, suppose a student wants to pursue his/her career in the computer or technology-related field. In that case, they should know about the basic computer courses that are mentioned below:
Web Design
It includes different aspects of website maintenance and production. This explains different work sectors such as website graphics, user interface design (U.I.), user experience design (UX). It also includes other standardized codes such as authoring, proprietary software, and SEO. Knowing web designing will help an individual to build a complete website.
VFX and animation
VFX or Visual Effects is a way of mixing real film shoots with animated or false images. The animation is a basic art-technology that makes the image and pictures move or do whatever the creator wants them to do. This is a fascinating and exciting computer technological field. It is basically for the people who want to do challenging and diverse work.
Cybersecurity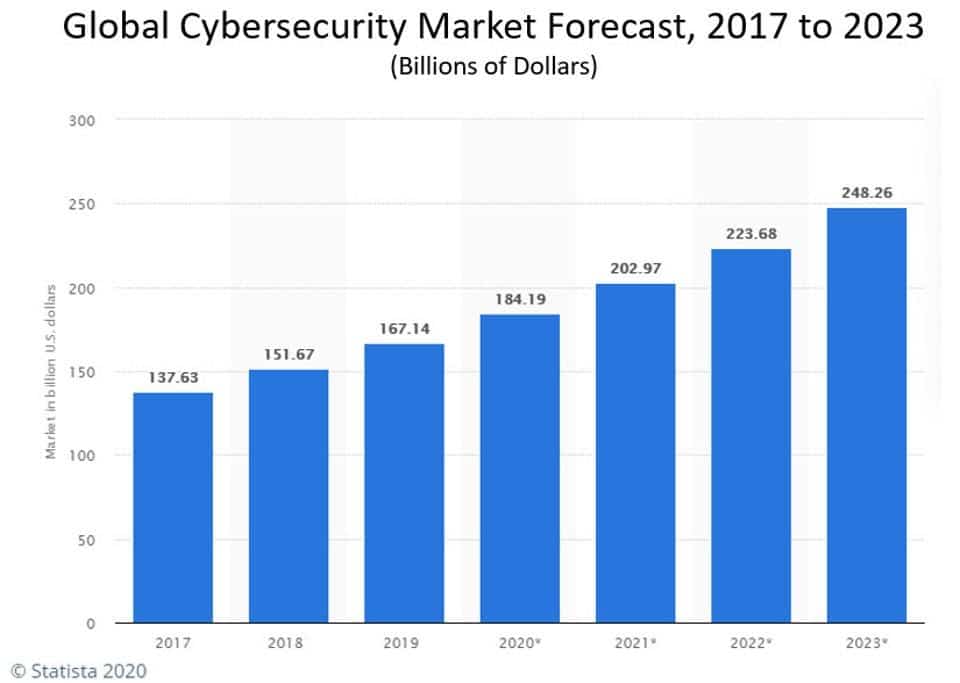 Above is the market forecast for global cybersecurity. This showcases how cybersecurity will increase and how companies will invest in it.
It is a practice that helps to protect computers, servers, mobile phones, electronic devices, and networks from any malicious attacks. Different sectors have varying cybersecurity methods, such as:
network security that helps to protect the network from unwanted users and attacks,
application security helps protect the apps by continually testing and updating them and ensuring that they are secure.
Similarly, there is information security, operational security, and disaster recovery to safeguard the device and data. Each of these security makes sure that there are no malicious attacks.
Software and programming language
It is a formal language that comprises instructions entered into the system to produce desired outputs. A programming language is used to implement algorithms. These are a set of instructions that are different from the standard general programming language. It is a language that only a computer understands.
With these programming languages, a computer can analyze large and complex swaths of information in minutes.
Digital marketing
Gone are the days when traditional marketing (such as billboards, pamphlets, and hoardings) was necessary to reach people. Digital marketing is the new way of advertising through online platforms such as search engines, websites, social media, emails, and applications.
Most industries, brands, and companies these days rely on the online platform to increase their reach and engagement.
What computer courses are in demand?
In the era where competition is very high in every field, if a person is in an I.T. or software field, it is better to upscale the knowledge from time to time. 
At the forefront of the job market, computer-related skills are vital for almost every industry. Especially when the Internet is evolving, IoT or the Internet of Things is the new way to technological advancement. Below mentioned are the top computer courses that are in demand and will be helpful to upskill one's knowledge: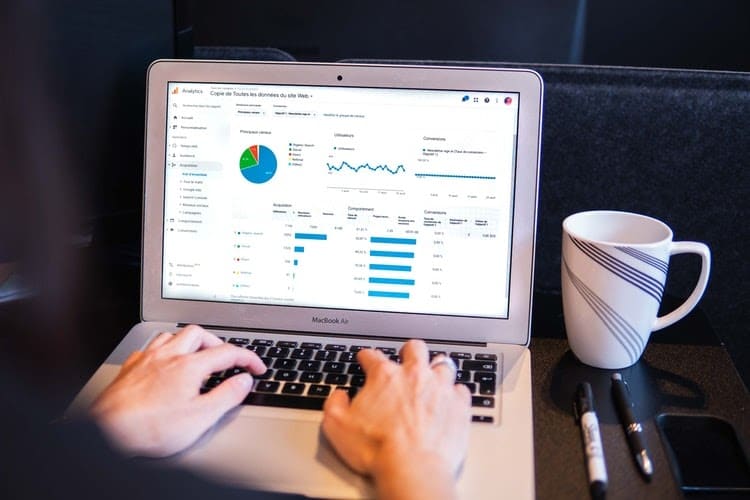 It is a technological field that uses all the scientific methods, statistics, algorithms, and processes to extract the required data and insights from structured and unstructured data. This includes data mining, machine learning, and big data. In short, it unifies the statistics and data analysis to understand what is going on with the vast amount of data available or what can be done with such massive data.
Data science has heavy demand in the market, not just in India; every company worldwide requires data scientists for the information floating around in their company. If a person wants to get into the software field but doesn't know what he/ she should be doing, then going for data science is the best option.
Big data analytics
This is a process of analyzing giant sets of data, such as hidden patterns, market trends, unknown correlations, customer preferences, and other useful data. All these data are beneficial. It can help build effective marketing campaigns, discover new revenue growth ways, understand customer requirements, and more. Big data helps companies to make informed decisions, so they are always on a hunt for prominent data analysts.
Artificial intelligence (A.I.)
It is the simulation of human intelligence in machines. The machines are programmed so that the devices can mimic every way that a human wants. These machines can also be able to exhibit traits similar to a human such as learning and problem-solving. The best example of A.I. is the Amazon Alexa and Apple's Siri.
Below is the graphical representation of increased demand for Artificial intelligence.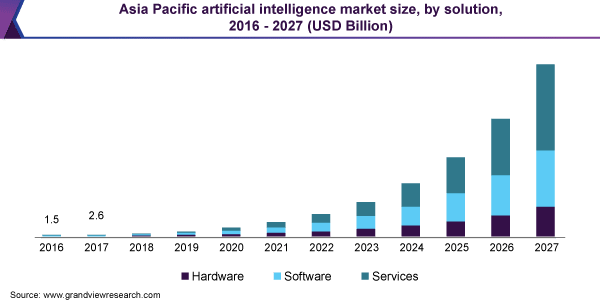 For people interested in creating such machines or going out of the box and building a unique device or machine, Artificial Intelligence is their thing.
SEO or Search engine optimization
When people search for something in the search engine, they might see some ads at the top, images, videos, or specific sites. All of this is achieved because of SEO.
Search engine optimization improves a website's quality by enhancing the traffic and engaging people to the website. It targets traffic in different ways by using images, videos, content, links, and social media. SEO's primary work is to look at the search engine's algorithm, figure out how it works, and gain traffic.
This is mainly for someone interested in marketing and the ever-changing technology and its advancement.
Why should you go for a computer course?
Technological growth will always be there around the world. This makes, clear that having computer knowledge these days is very important. Below mentioned are few reasons for considering to take up computer courses:
Market growth: Being the second populated country globally, people and their technology needs are increasing. This gives rise to market growth and increased demand for technologically apt candidates for the related job roles.
I.T. companies are gaining much popularity. It is even expected that the I.T. sector in India will make profits worth $225 billion in the coming years. Thus, making the field more demandable in the crowd.
Increased scope: According to reports, India has the most talented I.T. candidates, and at least 30% of the staff of most of the I.T. companies are Indians. Most of the top I.T. industries contain Indians as their Vice presidents, CEOs, CMOs, and other high-profile positions.
This showcases the increased scope and requirement of learned I.T. people in the companies.
Job security: Learning computer courses always comes in handy. As the job market is vast, similarly, the talents out there are immense, creating heavy competition. To cut through the competition and stand in the market, it is essential to be at par with the industry and standards.
With considerable knowledge and grasp over highly demandable subjects, one will make sure that their job is secured. Increased qualification and expertise are always helpful to keep oneself intact with the industry.
Which computer classes should be taken in high school?
Suppose a student wants to pursue their career in the software field from the beginning. In such a case, it is always better to start immediately as it is already decided. High school is the perfect place to build a foundation for the desired career of the student. Following are the few computer courses that any high school student can take up:
Basics of programming languages such as C, C++, and Java
Computer literacy
Basics of Data structure
Basic of web and graphic designing
Which computer course is best to get a high salary?
Every day new technological advancement comes to market. To keep up with the demand, it is better to upskill with the latest computer courses. Not just the computer courses, these courses will even help in getting a high salary job. These courses might help to get a salary hike from 50% to 80%. Mentioned below are the few professional courses that will help upskill the knowledge and get a higher salary package.
Data science: According to Glassdoor, the entry-level salary for a data scientist is somewhat starting from 6 Lakhs per annum. With growing experience and expertise in the field, it might go up to 18 lakhs per annum and even more.
Big data analysis: A big data analyst is also paid a lot. The average package of a big data analyst in India starts from 6.5lakh per annum and can go up to 15lakh per annum. If the person has more data analysis expertise, the package can even go above 15lakhs per annum.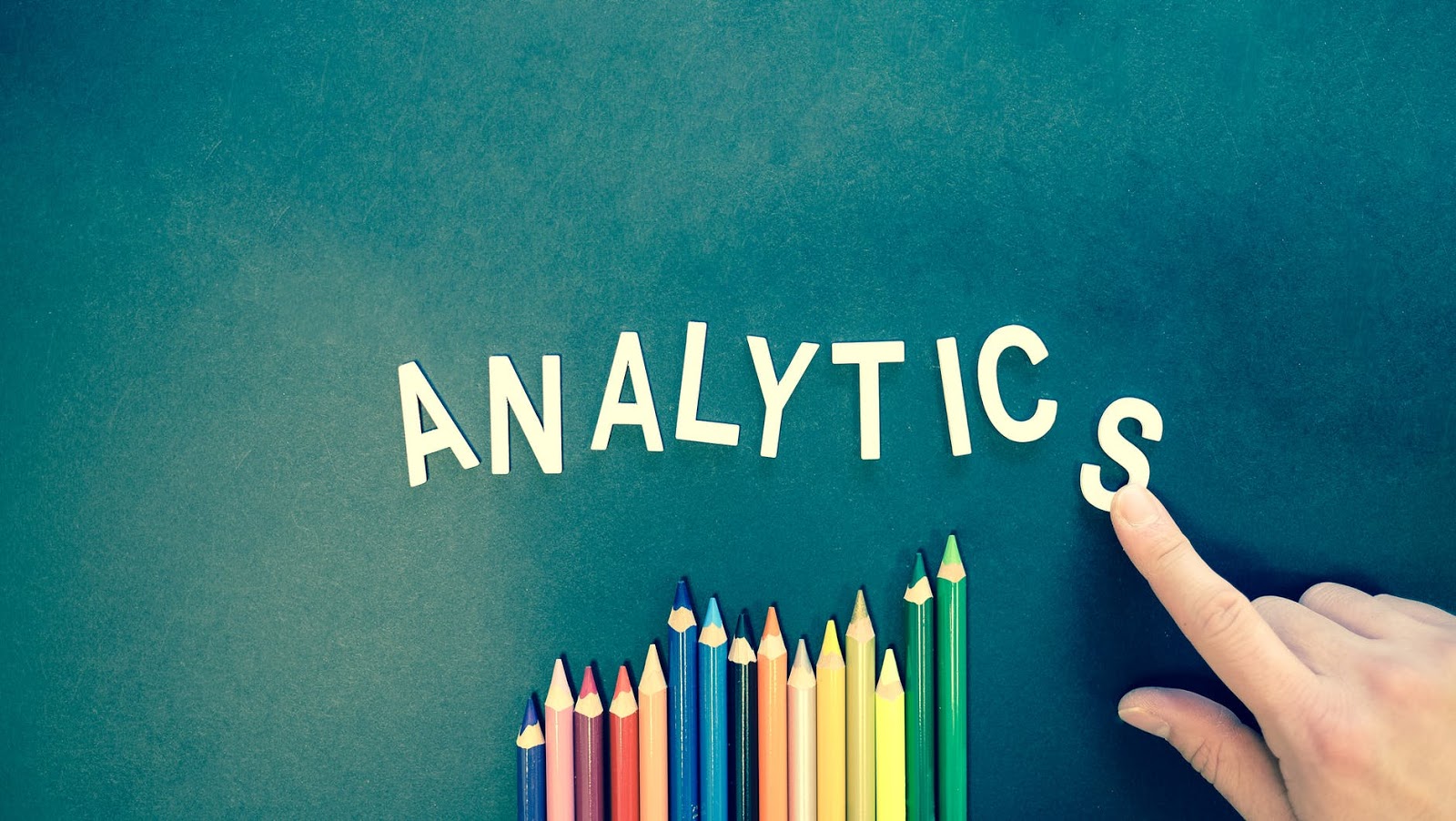 VFX training and character animation: A VFX artist or an animator also gets a competitive salary package in India. For any entry-level designers, it might start from 5 lakhs per annum. It can go to 10 lakhs per annum with increased experience.
Computer hardware engineering and networking: Here, for an entry-level engineer, the salary offered might start from 4.5 lakhs per annum. It gradually with increasing experience it can go beyond ten lakhs per annum.
Which computer course is best for banking?
Yes, even people interested in going into the banking sector require to have particular basic computer knowledge. This computer course is essential for those who want to apply for clerical jobs. A computer course in a related field will help enhance one's place in the banking sector. Below are the courses that will help in any banking job:
Computer Awareness and office automation
Oracle
SQL
Tally
Advanced excel
Which institutes offer these computer courses?
Now a person doesn't have to go physically to any tutorial or course. Opting for these advanced and excellent courses can be done quickly by sitting at home. Many options are available in marketing that can be utilized effectively, starting from introductory courses to advanced ones. All one has to do is check for the courses, opt for them, and take the classes online. Below are the few institutes that provide advanced computer courses:
Upgrad: This is an online education-providing institution. These people are experts with structured programs for Data Science, Machine Learning, and Software Technology (full-stack, cybersecurity, and cloud computing.) They provide certification for every course that has been opted for, which is helpful during any job interview.
Udemy: This is a perfect platform. It provides all the major software courses starting from A to Z that are too reasonable. Like designing, marketing, I.T. and software, and photography, it provides all the courses in trending in the market. Udemy offers many other such courses that are descriptive and knowledgeable.
Simplilearn: It offers post-graduate programs in Digital Marketing, Data Science, Business Analytics, Artificial Intelligence, and Machine Learning. Simplilearn provides these certifications with collaboration with some top universities, making learning easy and worthwhile through online classes.
White hat juniors: This is one of the sites that help kids get interested in coding or software courses. White hat junior provides beginner level or entry-level programming courses for kids between the age of 10 to 18. It helps build a foundation for coding for those interested and who want to pursue the same career.
Coursera: This is one of the sites providing online courses. It offers a wide range of courses prevailing from different fields. The courses start from bachelor's degree, go till master's degree and even provide a global MBA. It has courses related to Machine Learning, Digital Marketing, Artificial Intelligence, Big Data, Data Science, and many more. Learn more about Coursera here.
Wrapping up!
These are some of the major courses that any student, beginner, or expert can take to upskill their knowledge. Upskilling the skills always helps to keep oneself on the edge of the ever-changing technological advancements.
If you have issues, questions, or queries related to the computer courses, please ask us in the comments section or by contacting us.