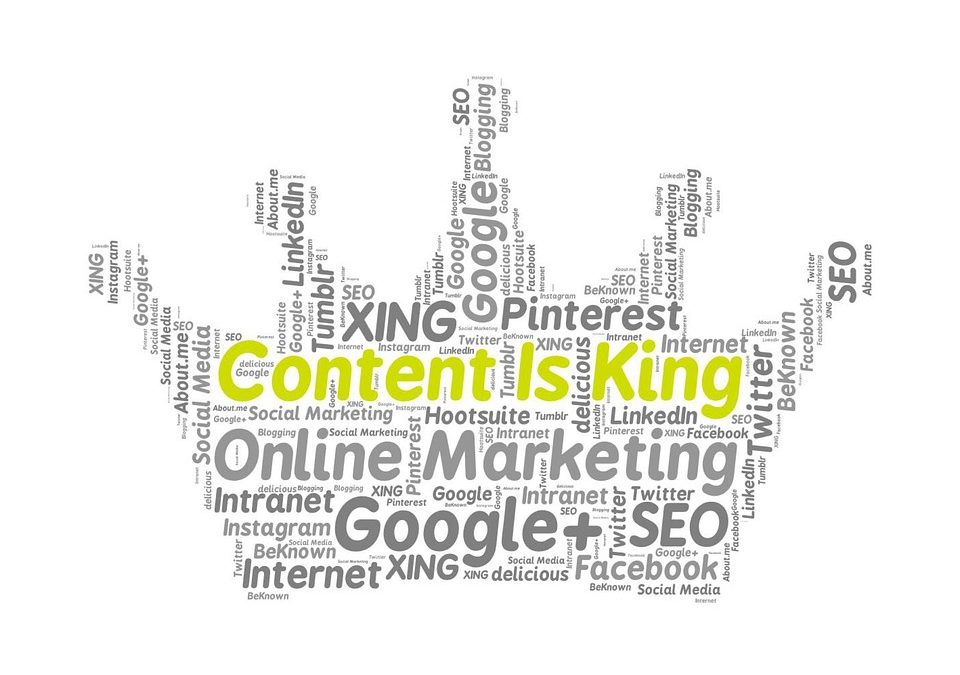 Here is the content marketing trends, before we going to content marketing trends we need to know basic things.
What is Content Marketing?
If you're new to this, let me acquaint you with what content marketing actually is. This is a no-brainer. The title itself suggests the complete idea. Hold your horses! Do not get deceived by the simple idea it connotes. There's a lot more to it than that meets the eye.
How Content Marketing builds your Business?
Content marketing is merely a way of writing blogs with the purpose of attracting more traffic. This traffic eventually goes ahead and attracts the prospects that are essential for building your business. These prospects are the ones that you might be doing business with. Thus, in short, content writing is a way to build your brand and grow your business.
How Content Marketing helps SEO?

Content Writing. How?
We will take you through…
SEO is nothing but helping your website crawl better on the Google SERPs (Search Engine Result Pages). Initially, you need to write as relevant a content as possible. Understand what the users would usually search for in your particular domain. Write your content in accordance with your keywords and Voila! You're good to go.
Google will start considering all those keywords and display your page on the SERPs. This leads to a number of clicks to your web page. So that's how it helps your SEO. For the content marketing tips, do read this article on content marketing tips and tricks.
Why is Content Marketing important for Business?
Content marketing is said to have attracted about 160% of businesses more than the websites that don't encourage content writing. If you don't showcase your own expertise, then how will the external parties know of your existence? Similar is the case with the content writing. Content writing is a technique where you show off your skills and expertise in that particular area, that finally leads to the prospects – creating your brand. When you appear constantly on the SERPs, when the prospects search for the same, it definitely grabs their attention. When these prospects are interested enough in the way you do business, they'd be willing to team up with you. That's how most of the prospects are earned online.
If you're still not convinced, do go through this article.
What are the Content Marketing Channels?
Once you finish with your content, the next and the foremost step is to promote it on a large scale. This promotion is helpful as then, it would reach a large number of prospects who are looking for services like yours. Do register yourself in the channels mentioned below:
Social Media:
What's the purpose of all those hours of writing when it doesn't reach the expected audience? What better location could you find to publicize your article than your very own social media? We know out of all the communities, social media has the highest outreach. Do share your articles on the social media platforms to garner a number of audiences. In order to understand how you can leverage social media for your content marketing, do read this article on social media promotions.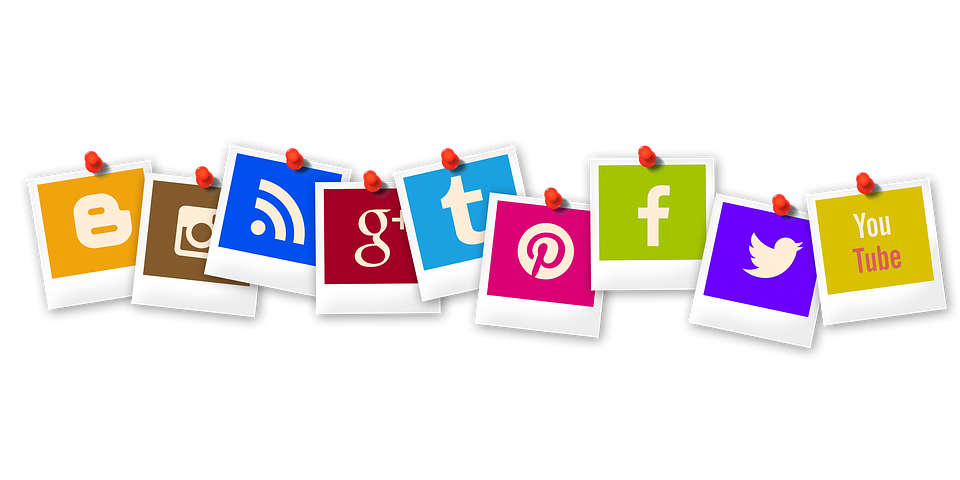 Similar Field Communities:
There are a number of communities that are in relevance to your field of expertise. No matter what field you are in, you can always find your own communities. These communities help increase the relevance of your posts.
Guest Blogging:
Guest blogging is yet another way of expanding your business in a short time. Find the website with a better domain authority (DA) than yours and start guest blogging. This will lead the traffic from their website to visit yours and eventually, you'll see a great increase in your traffic.
Email Campaigns: 
Encourage the viewers to give out their emails in an interactive way to be able to send them more of these. Keep them updated, keep those blogs coming one after the other. Make it interesting to watch. Not everyone is interested in sharing out their personal information, so make them give it out to you by themselves. Such should be your strategy.
YouTube:
Make videos, make them interesting, publish them on YouTube, give out your link. This will eventually gather a huge amount of traffic. Keep interlinking from one media to the other to get a huge flow of traffic.
Out of all these, there's one important thing that you can never fail to follow. Always get yourself updated with all the new trends in the field.
Here are a few more low key channels you can visit.
What are the content marketing trends for 2018?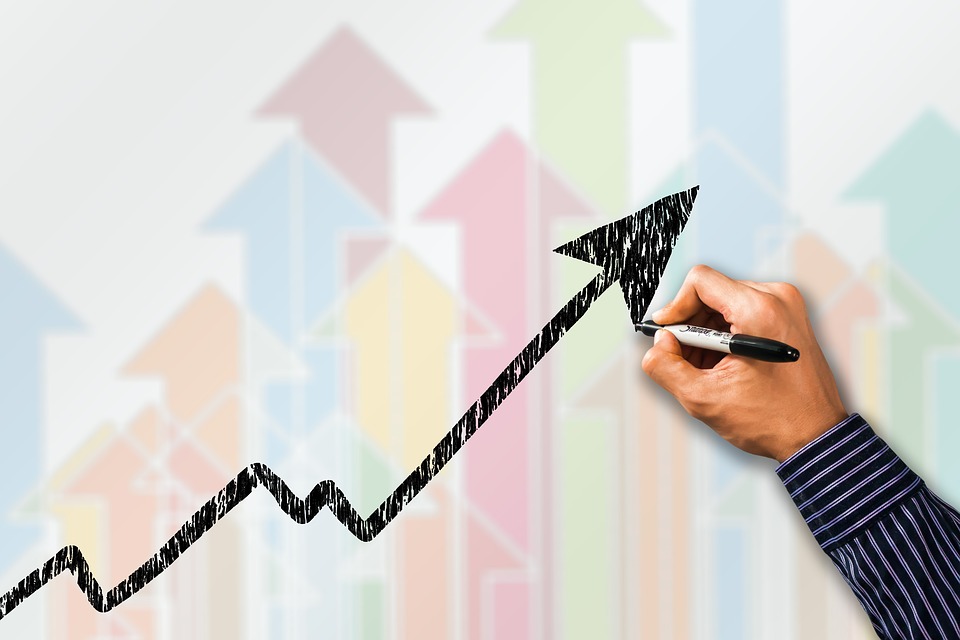 1. Content Remarketing:
If you can invest something on this, then you need to go with this. Content marketing is the way in which you can display the same content that your users were not able to finish. So, the people would have the option to come back and finish the whole article again. This is called content remarketing. This helps the visitors leaving your website to revisit.
2. Podcasts and Embedding Videos:
The latest trend these days that has been taking over the regular blogging is the Podcasts. These podcasts are highly essential for all those people who are busy to read through things. Podcasts help in reading out the whole article that is written in words. This helps the reader to multitask while listening to the same content that he/she has to read.
Embedding videos from YouTube or various other channels helps in easy understanding. This ease of learning attracts a number of people towards your blog. Not just that, one of the ranking factor, duration of a visitor in your website, increases by a great amount, when you successfully make them stick to these videos.
3. Funny and Humorous:
Being funny has always attracted a number of customers. I know I'm not as funny but yeah, I don't recommend you to be that way. Don't go hurting people on your quest for being funny. A good laugh always kills off the pressure that you take all day! Hence, be funny for yours and your viewers' sake!
4. Promotion, Promotion and Promotion:
Keep promoting yourself finding new channels. I can only suggest a handful of these, but you need to find your own communities or locations to promote based upon your field. So, just go ahead and find your niche communities to be able to spread your content across the web.
5. Ambience:
These days people are all about ambience. Would you walk into a restaurant with a bad ambience even though it offers great food? That's the effect even a website ambience has over the viewers. These days every other website is developing its pages, such that they are more interactive than ever. So, do concentrate on your website's interactiveness, such the viewers remember the next time they visit your blog.
6. Voice Search:
The next big thing that everyone is aware of! Voice search is the next big thing in the technological advances running around. We can say with surety that this will take over the regular search by a great extent. That's the kind of predictions the experts have for this. So whenever you write some content, do keep the questions asked as per the perspective of the voice search. This might not be completely essential on this day, but in the future, it's going to help your viewers a lot with their search.
7. Marketing Automation:
Another way in which you can make your life easier is by using the marketing automation. Marketing automation helps you in doing the jobs that are usually performed by people. Hence, do understand what a marketing automation is and how it helps you in building your marketing strategies – here.
The Evergreen Trends:
There are certain trends that never go out of date. The ones that are listed below are few of those. Never ever even think of neglecting all these factors.
8. Trial and Error:
This is a method that works the best. This needs a lot of patience, but mark my words, this will help you in the long run. Learning from mistakes is the best way to learn anything. The same is the case with this one as well. Keep trying for different techniques and implement them on your website. Some might even give you unexpected results. That's how you learn to grow your traffic and prospects altogether.
9. Content Repurposing:
You update your blog day after day coming with all the new updates. Have you ever thought what happens to your older blogs? You must have thought about it, but have you really acted upon it? Well, you should. Your older contents are as important as the newer ones. The older content, once they are outdated, are supposed to be looked upon. These updates lead to a better quality and efficiency of your blog. It also shows the kind of effort you're trying to put and how serious you are about your business.
10. SEO:
If you know the importance of having your website rank top on SERPs, then you'll know Search Engine Optimization is always essential no matter what year it is. As long as the search engine exists, its optimization is highly necessary to attract enough traffic to your website. So always have your site optimized and ready for the search engine to crawl.
Best tools to improve in content marketing: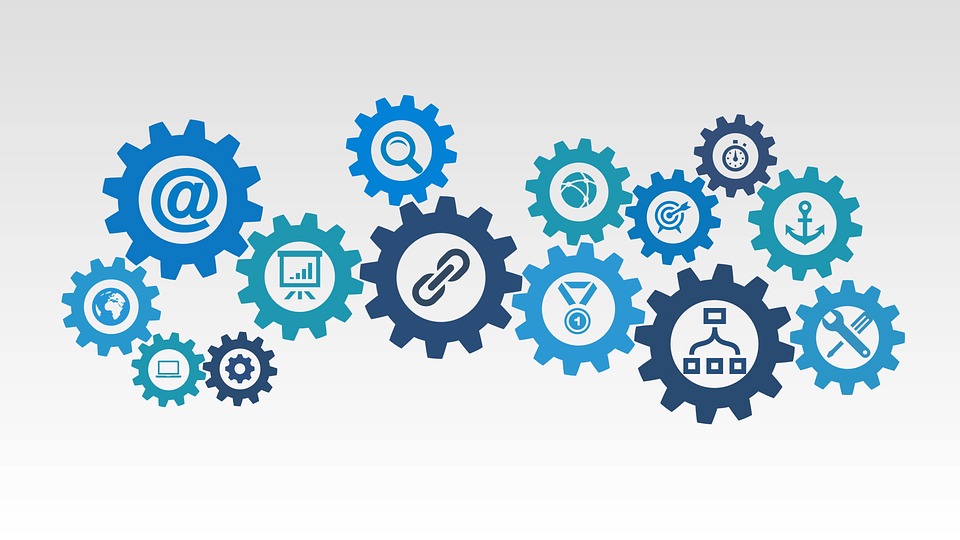 Content marketing is not just about how you market the content. It is also a cluster of how you write the content. So, let me introduce you (if you don't know already) to all the tools that can help you in writing and marketing your content efficiently. There are a number of tools that you can utilise for the content writing purpose.
Plugins:
Always have a sight on which Plugins to incorporate on your CMS. If your CMS is WordPress, then find the appropriate plugins to make your job easier and efficient. You can find multiple plugins that can help you out in making your job smooth. There are a number of such plugins, for WordPress, Yoast SEO: helps in your SEO, Backup buddy helps in backing your data while writing. Thus, do acquaint yourself with multiple plugins, but don't go with too many of them. More plugin slows down your website.
Google trends:
This is one more way to find the most trending topics and putting them up on your website. Trending topics are always the ones that reach a larger audience. The current hot searches will put your site ahead on the results. So, always be aware of the trends, and be ahead of your competitors.
Grammarly
One more widget everyone needs to put on their respective browsers is Grammarly. This widget helps you in working out on your grammar. Bad grammar pulls you down on the results page. Hence, always take care of the grammar upfront.
Buzzsumo:
In order to see which topics to concentrate upon, this would be the best site for you. Buzzsumo shows the statistics on which topic reaches the maximum social sites. Hence, according to these shared statistics, you can create your own content and share them on social media.
You can check demo Click Here
Buffer
Writing a content itself is not enough for your content to reach the masses. You need to take certain marketing precautions as well, to install this plugin to be able to directly share your content on multiple social media sites.
HubSpot
There isn't just one single thing that HubSpot does. HubSpot is considered to be one of the largest tools to ever exist for your content marketing. It not only helps you with your SEO, but also shows you the analytics that you need to be aware of. These analytics show the different responses to the different things you've tried on your content.
Ahrefs:
The other important tool in the field of content writing, Ahref analyzes all the content of your website and gives you your ranking on the internet. It shows the amount of organic traffic that your site attracts. It also has features like showing the progress of your site.
Google Analytics:
Google Analytics is the one site every website user needs to use to understand the statistics. These statistics help you deliver better performances on your website. This analytics also shows which sector your traffic is coming from. You can also have a view at your bounce rate and the duration at which your audience is staying.
Furthermore, if you'd like to have a brief look at tools, do look here.
Content Marketing Success Stories: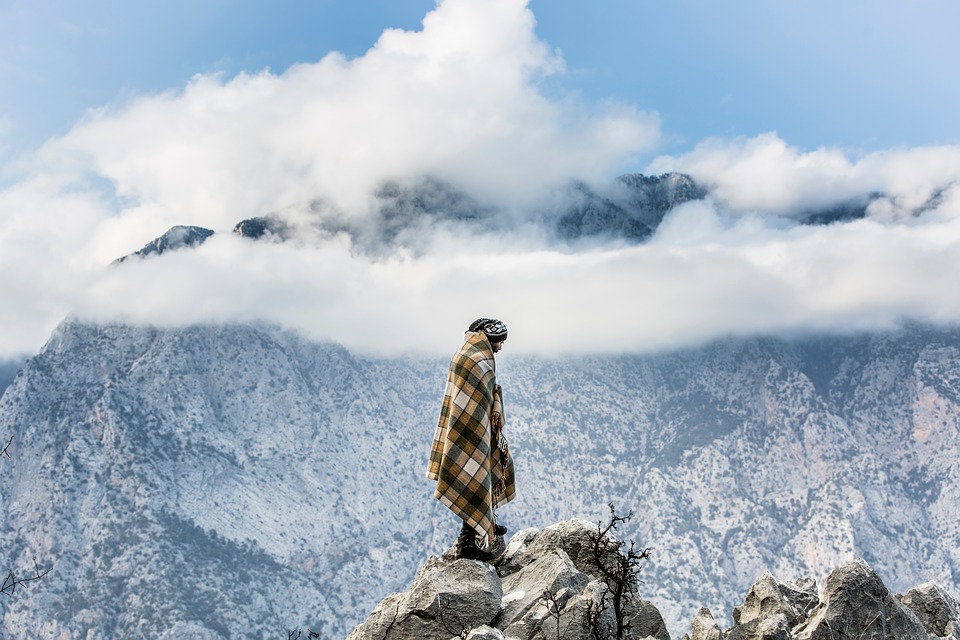 A great and impressive travel blog by Matthew Kepnes who has earned a great deal of recognition. This guy is an American Travel expert and has a domain authority of his blog at a whopping 66. That's quite a great Moz Domain authority for a travel blogger and it isn't easy to get such an authority. He went on to writing books and managed to become the New York Times best selling author.
An MBA graduate, after traveling to Thailand decided to quit his job. He decided to earn his living by what he loves to do. He has travelled to over 70 countries in his 7 years of traveling. How to Travel the World on $50 a Day: Travel Cheaper, Longer, Smarter is the book that has been critically acclaimed and is said to be an eye opener for all those heavy spending nomads.
Source: Wikimedia Commons
The guy about who all the content marketers are aware of. Neil Patel has found his own ways of attracting the traffic through both his conventional and unconventional methodologies. These tricks have helped him create a name for himself in the world of SEO and Content Marketing. Now, he is the founder of multiple well-doing websites and has a great impact on all the digital marketers.
Neil Patel is now worth more than $10M and has been said to have a great impact in the world of digital marketing. So, do follow this guy in order to stay updated on all the things happening around you.
Content marketing trends in various industries:
In the Travel Industry: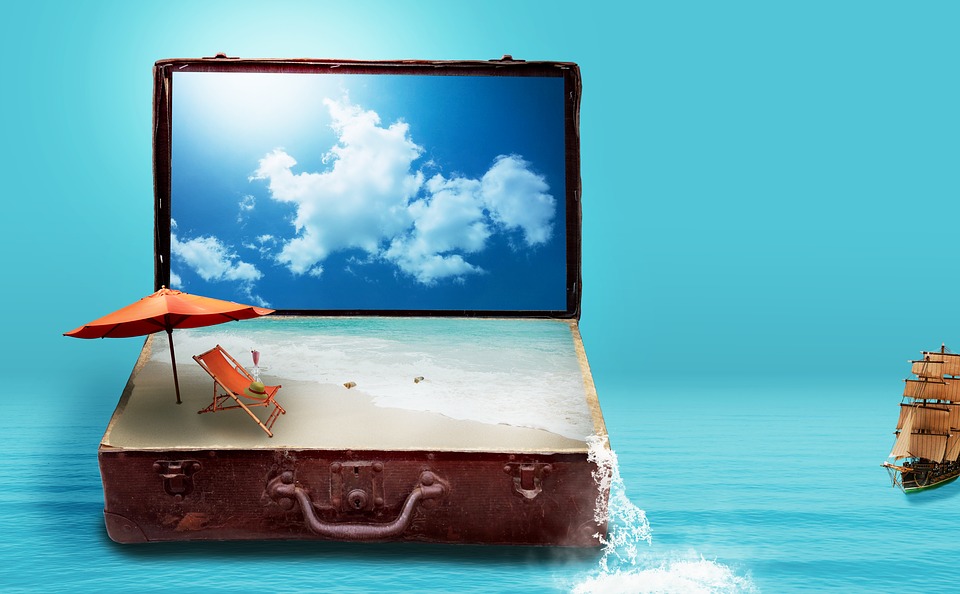 The travel industry has been reaching new heights in terms of blogging and using its content on various platforms. So, let's look at how this industry has been upgrading itself in terms of content marketing:
General Blogging:
The usual blogging has been on a hike for a long time and is believed to have a great future as well. These blogs are the way in which people are attracted towards the site. Different people enjoy the travel experiences of these blogs and become loyal customers.
Social Media Short Contents:
The short and sweet tales or quotes posted on social media go a long way in being shared among themselves. These shares are further publicised. This publicising further helps in the brand awareness.
Video Marketing:
Video Marketing is another way of putting the content in the videos and sharing them further. These are short and quick to read. There isn't much detailed information but the short videos help in a quick understanding. They don't consume much time and are quick in helping us by giving a brief understanding.
In Commerce Industry: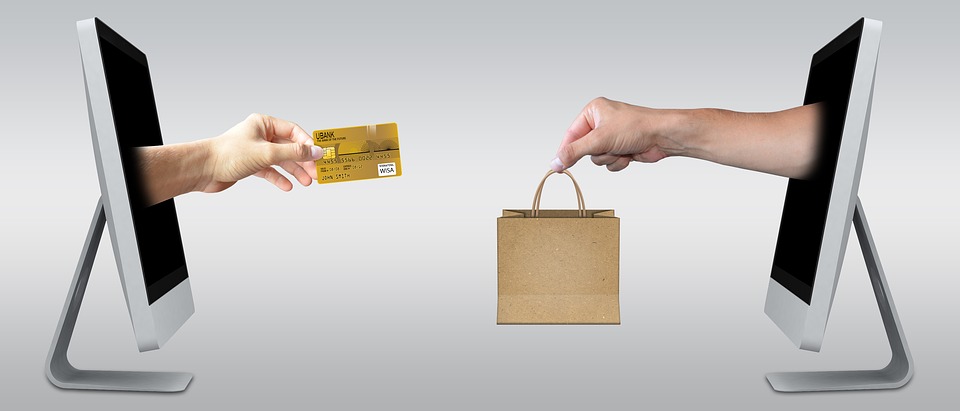 Content on the products:
There has to be certain content on every product description. The way the product sells also depends upon the description of the products. These details should be explained in a way that helps with a good understanding of the customer.
Instagram Description:
Instagram descriptions have always gone a long way in attracting people's attention. These descriptions, if short and attractive, can keep the audience engaged towards them.
Video Marketing:
The videos of products and apparels give a brief idea on the products. The videos are not just enough, rather the product descriptions on the product page help with an easy understanding of the colour, size and further specifications.
Tweets:
The tweets made on each product also help with the product sales. Tweets are short ways of displaying the content and attracting the customer's attention in a short time.
Bottomline:
Well, what can I say? There isn't a page good enough to describe and guide you all about the content marketing. But I think this would be enough for a great start. Understand what it is and start improvising if you're lacking in any of these. All these tricks have helped me in gathering about 200% of traffic in less than a month. Here's how even you can improve your blog audience. I'm sure it'd help you the same as well. Have a great time in marketing your content!