For any business, the major agenda is to stay well connected with the customers through customer relationship management(CRM). The basic element for any business is customer relationship management (CRM). Advancements in CRM Technology refers to business systems where all the customers' details and data are managed. Therefore, the future of CRM challenges is very demanding. The CRM importance is increasing every day to maintain proper customer relation management system for every business. However, with the growing CRM benefits, it will become easier to grow your business.
What is Customer Relationship Management (CRM)?
CRM stands for Customer Relationship Management. CRM refers to business systems to manage your customer interactions with you. To put in simple terms, the future of CRM customer relationship management
However, the main goal of advancements in CRM customer relationship management technology is to improve business relationships. Its main agenda is to stay connected with customers, track the processes and thereby improving profits. For most of the companies, CRM customer relationship management is a part of the business strategy.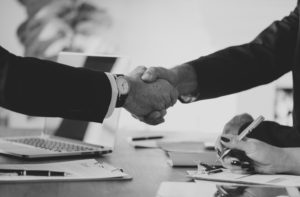 For a fact that, CRM Software is an excellent tool that allows companies to visibility and customer satisfaction. If you haven't used a CRM Software, this is the right time for you to have one. CRM benefits are innumerable.
CRM offers a wide range of applications and strategies to improve your business. The importance of CRM has increased enormously for the past few years and will continue to grow according to the experts. The challenges of CRM have a unique role in keeping the customers and the business connected.
What is the examples of CRM?
CRM majorly falls into four categories. These are Outsourced CRM, off-the-shelf CRM, bespoke CRM and managed CRM. Furthermore, Outsourced CRM Software solutions include web-based CRM solutions for your business. This also includes cloud CRM software. Here are a few examples of outsourced CRM are:
1.Salesforce CRM
2.SugarCRM
3.Really Simple Systems CRM
4.NetSuite CRM
5.Zoho CRM
What is CRM Software?
The main focus of customer relationship management software CRM Software is to enhance the quality of the relationship between the customer and business, along with improving sales and marketing. This way, the workload of the sales and marketing departments will be easy.
However, let us have some brief lines about some of the best CRM Software and how to choose them.
Zoho CRM:
Zoho CRM Software helps you to manage all the customer relations effectively. CRM software helps to gather insights, generate leads, and stay in touch to deliver seamless customer experience.CRM Software gives you the ability to govern the sales process.
For example, in a business scenario, if you set out with a target. First of all, equip yourself with the right tools to achieve your target, also attain customer satisfaction. Zoho CRM Software helps you to craft your vision. Hence, strengthening the relationship between the business you and your customer. Eventually, you can build confidence and close deals
Salesforce:
CRM Software Salesforce is best for Small Business. Much small-scale business use this CRM Software, this is the reason Salesforce is the world's top Customer Relationship Management CRM Software platform.
Salesforce CRM Software is cloud-based, thus CRM Software applications for service, sales, and marketing don't need experts to set up or manage. You can simply log in and start connecting to customers in a new way.
HubSpot CRM:
HubSpot CRM Software is a developer and also the marketer of software products for inbound marketing and sales. CRM Software aims to provide tools for content management, search engine optimization, web analytics, and social media marketing. This is best for medium scale business.
SugarCRM:
Sugar CRM Software is best for developers. This CRM Software produces a web application. CRM software functionality will include customer support, collaboration, sales force automation, marketing campaigns, mobile CRM, Social CRM and also reporting.
What to look at Free CRM Software?
You can find many CRM Software free. If you are here in the business to save your time and your effort on gathering information. Then you have to explore the right free CRM Software.
Not only for saving time but also free CRM Software simply works for you now as it scales your business growth. However, you have to differentiate the best free CRM Software in the market and make an effective business decision.
Moreover, the best things in life are sometimes for free. So is free CRM Software. You admit or not, there is a joy when you receive something without a price tag and that too a  free CRM Software.
Well, what to look for in free CRM Software. Let us have brief lines about the key spot on points to see in free CRM Software.
Mobility:
Free CRM Software, on a mobile that gives you real-time notifications, is very much necessary. Especially for a small business looking for rapid growth, free CRM Software is a must. With cloud computing on the rise, free CRM Software is now at your fingertips. Therefore, accessing the customer data on your mobile is as basic as it can be.
Productivity:
An easy to use free CRM Software that effectively manages your customer data and automates all the tasks is very much required for sales teams to improve productivity.
With free CRM Software, the ability to meet and engage the needs of customers has become easy. However, with the latest features like built-in phone emails, lead capture, and integrations are essential to improve the collaborations with the customers to maximize productivity.
Scalability:
A free CRM Software system that can scale your business will avoid the hassles of migrating to a new system. Free CRM Software should have the ability to accommodate business growth with more users, storage, and automation.
Support:
The first and the foremost thing that strikes when you use a free CRM Software is the lack of support. Business will have to think twice if using a free CRM Software. However, there are few free CRM Softwares which will provide constant support.
Best free CRM software for business in 2019.
Workbooks.com.
Zoho CRM.
Really Simple Systems.
Insightly.
Apptivo.
Capsule CRM.
Cloze.
How will CRM benefits your business?
The major CRM benefits for your business will help improve the relationship and get along with them in the future. However, a well-designed customer data will automate the business. Let us learn some of the major ways where CRM  benefits accomplishes:
Learning:
Well organized customer data helps companies to select the correct customers for promotions and also launch of new products. This allows business to know their customers and their needs and requirements. This fills in the gap between you and your customers. This CRM benefits phase helps you know about the customers and their purchase details and history.
Organization:
From sales to marketing campaigns, CRM benefits automates this process for businesses. CRM benefits allow businesses to organize these processed data into easier and simpler data.
On the other hand, CRM benefits allow your business to become efficient by organizing and automating all the data aspects of the business.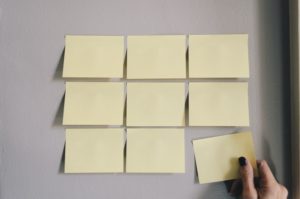 Optimization:
Finally, CRM software allows your business to optimize customer interactions. Thereby, simplifying the complex interaction process into an understandable interaction process. Exploring the CRM benefits options will benefit your company in the long run.
CRM has come a long way. CRM is now more than managing client relationships. Eventually, CRM is evolved into a technology that enables effective customer engagement, Sales Automation, based on marketing.
What are the benefits of CRM software?
Day by day CRM is growing and there is a lot of challenges in future CRM and it improves productivity and customer relationship and here you can check the benefits of crm
Why is CRM important to your business?
CRM importance is more now, to businesses because it can help you to gain new customers and retain existing ones. There is no doubt that valuable customer experience is an integral part of CRM. Organizations that know CRM importance and that are using CRM designs will maintain a quality customer experience. They recognize that is a poor customer experience and will start working towards getting it done positively.
Customer-Centric:
One of the best CRM importance is CRM is Customer-Centric. Suppose, a customer comes in contact with an organization. Once he interacts with the staff or the manager, then the customer will obviously form an opinion. It might be the best opinion, good one or something indifferent. Through time, the customer forms a picture in his mind regarding his experience with you and your brand.
CRM system supports a strategy where the customer is at the center of everything that you do. Therefore, we can say that CRM is a customer-centric strategy based on clear goals and a vision of what the customer experiences look like.
Centralize Customer Data:
CRM has become the heart of digital companies in the last few years. It is really important to invest in a good CRM because digital business is growing more day by day. It has become critical for companies to be in the race.
Furthermore, there are a lot of new opportunities to reach and engage with potential customers in both the marketing and sales departments.
As we know that social media is at a high rise now. The social channels also increased the rise of video marketing.
Increase customer revenues:
Therefore, by using a CRM Software strategy for your business you will increase the revenue of your company to a great extent.
As far as CRM importance is concerned, this is the best one. CRM uses the data collected and you will be able to take marketing campaigns to the next level.
However, with the help of CRM software, you can make sure that the product promotions reach to a large audience and set new boundaries for the coming new customers. This will, in turn, increase your companies revenue.
What is the future of CRM?
Well, talking about the future of the CRM we can say that the future is here. In the era of Artificial Intelligence and integrated CRM software, the future of CRM is quite bright. From small scale industries to large and global industries, the sales and marketing departments are adopting, thereby changing their respective industries for the better.
Let us look at the key benefits of CRM or key Challenges of future CRM:
59 percent of customers say that companies now know more about them with CRM, thus improving customer satisfaction.
CRM systems have evolved with greater accuracy and precision than ever before.
CRM along with Predictive Analysis works on customer needs, behavior, and improvisations.
According to Gartner, the CRM market is predicted to grow at a 13.7 percent Compound Annual Growth Rate (CAGR) through 2021.
The dynamics of the future of CRM is changing rapidly. Hence, providing new insights to improve customer satisfaction.
Due to above-mentioned data, we can definitely expect something really challenging and the future of CRM is here to stay strong in the marketing industry.
What are the advancements in CRM technology to improve business?
When organizations enter phases of rapid growth, it will be difficult for both the sales and marketing to manage the information. Thus, advancements in CRM technology will help in keeping the interactions going between these two departments.
Without a CRM technology, you should spend more time on your sales and marketing team by searching customers latest emails, search their last emails to connect with them. Moreover, you will end up spending more time than usual time for accurate results.
Here are listed top 4 CRM technology advancements or CRM challenges which have marked a place in the business.
Big Data CRM:
The main goal of the big data CRM is to combine the CRM internal data and to find the data of the customer, outside of the company like on social media platforms.
Combining the big data and CRM data helps to analyze the customer efficiently. Consequently, the companies will be able to connect with customers quickly and on a large scale.
However, by finding patterns and trends in the data, sales opportunities and adjustments to products and services can be made to boost profits.
Business Intelligence:
The innovative advancement of CRM technology is Business intelligence. BI has a lot of applications and applies CRM technology that gathers, stores, analyzes, and then provide access to data. Thus, helping users make better business decisions.
Social Media Marketing: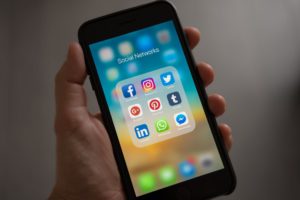 Most of the companies are on social media platforms like Facebook, Instagram, Twitter, and Pinterest. One of the major advancements of CRM and also in B2C organizations. The customer and business relationship must be always strong and engaged as well.
Video & Audio Hosting: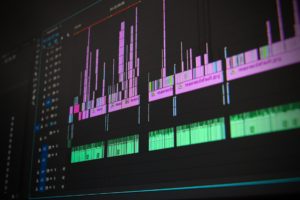 Use of Internet video has grown enormously. Almost every company is making YouTube, Video uploads of 6 seconds. The advancements of CRM Video and Audio Hosting has risen and will become the most essential part of marketing strategies.
To add more, Podcasts also have become an integral part of every episodic audio content. Podcasts are often hosted on Libsyn and then distributed on Apple iTunes and Google Play.
In the same way, non-episode content can be hosted on SoundCloud and is used for all marketing strategies.
Mobile Product Development:
Now, almost every business designs develop mobile-friendly apps to access a CRM system. Hence, view or update shared documents, make and receive phone calls via their organization through IP phone system has become easy. The advancements of CRM technology can help business also participate in web conferences.
The overall idea for a CRM Customer Relationship Management and the business is a must which keeps the healthy bond keep going.
Final Thoughts:
However, according to Gartner predicts that by 2021, advancements in CRM benefits will be the single largest revenue space of spending on business software. If you want your business to make a mark, you need a strategy for the future. CRM is the framework for the future.