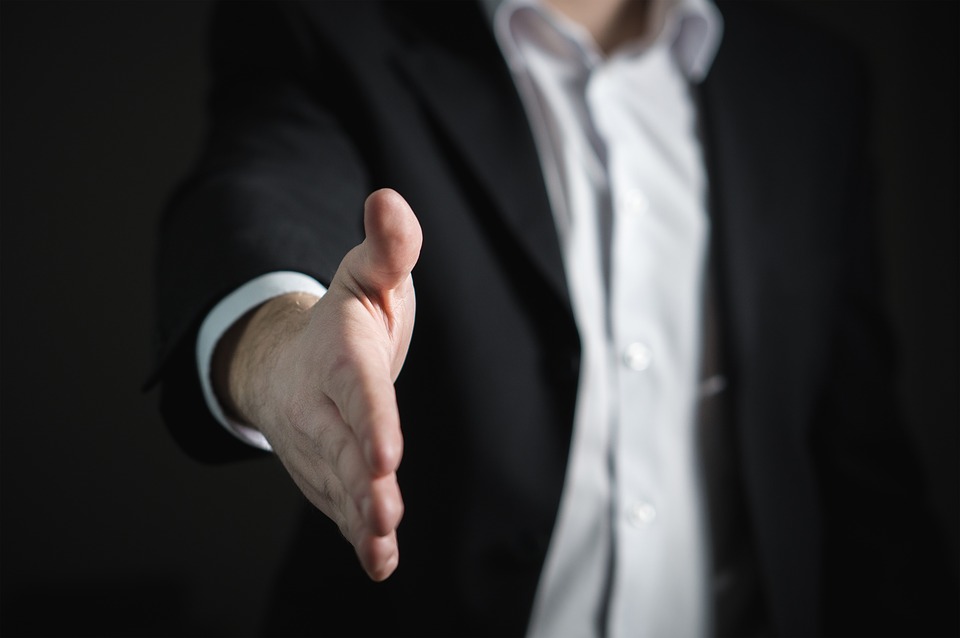 Is your IT job secure?
Well, the IT industry is something that one can't easily predict. Even if a niche of IT is booming, the next moment it can go down any time. The best thing to count upon is data. Even if there's a complete change in the industry, still, data is something that everyone needs. Yes, with the introduction of GDPR that field is also under scepticism but don't worry, some of the other data is needed to be taken care of.
Statistics say that the average time an employee works in one particular company has gone down to 4.2 years. Gone are the days when the employees used to work for 40 years and then enjoy their retirement. It's said that by 2020, 65% of the skill you possess would be of no use. That in itself shows the kind of improvement you need to make on your skills.
Is AI a Threat?
You can take the example of Artificial Intelligence. AI is expected to take over the jobs of a number of executives especially in the field of customer support. There has been an influx of the chatbots in the industry and the companies are using them well. These bots have an instant answer and wouldn't take much time before coming up with an answer. If you'd like to read about AI, read here.
The introduction of AI has put a number of jobs in trouble. Employees are worried about their jobs and are not certain till when they're going to last. There are a few jobs that might face hard time standing in front of these technological advances. Let's look at a few of these. Also learn how our day to day technologies are dependent on AI.
What are the job roles in trouble?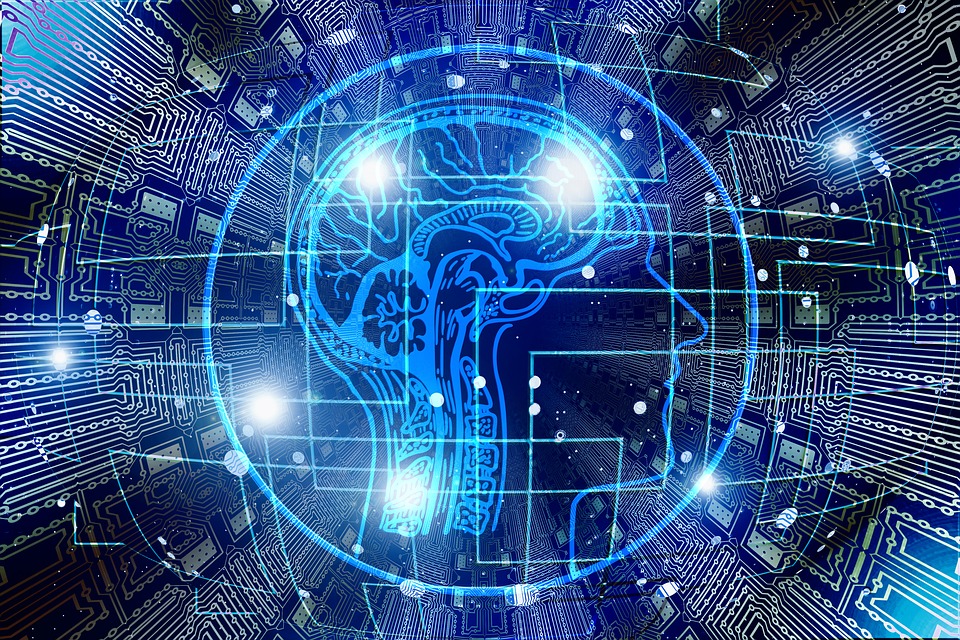 Customer support replaced by the ChatBots:
The customer support is a field that has quite a great employment rate, especially in India. In order to cope up with the high hourly wage rates, the western country organizations rely upon Indian and other eastern countries for these services. The customer care executives are paid low here but still a payment is a payment. In order to avoid this, chatbots with higher intellectual levels are being incorporated in this field.
These chatbots are intelligent, quick to reply and they are scarily empathetic. If you've come across Google's Duplex, then you'll understand what we are talking about. About 90% of the people talking to the bot couldn't recognize it was a bot talking to them. Hence, there's a large scope for AI to take over the bots.
Automatic programming replacing the coders:
The automatic programming is said to be the next future thing in the IT industry. There are multiple speculations as to the possibility of this. But, GitHub aims to make the coding more automated. You can read about the same here. Though there are high chances that these automatic coders might hit the industry anytime, still it's definitely going to take a good amount of time before they take over the manual programmers. So be prepared for this upfront and make sure you don't invest all your eggs in one basket.
Automated testers to replace the manual testers:
This has already started to roll. If you're an IT enthusiast or if your friend is working in the testing field, you'll know that there's an automatic testing already. Though this automatic testing is not entirely automated yet, still there's a high possibility of it turning into completely automated soon.
So keep yourself from sticking in this field and explore other options. Yes, testing is easier when compared to others but it's going to lead you nowhere if you get stuck in this.
Data Analysts replaced by Analyzers:
Data Analysts are the ones who analyze the customer or client data. They are supposed to have a brief understanding of the upcoming trends. With the inception of AI, devices are being developed that can observe this automatically. The key performance indicators are analyzed and better results are put forth by these analyzers.
Layoffs in IT jobs: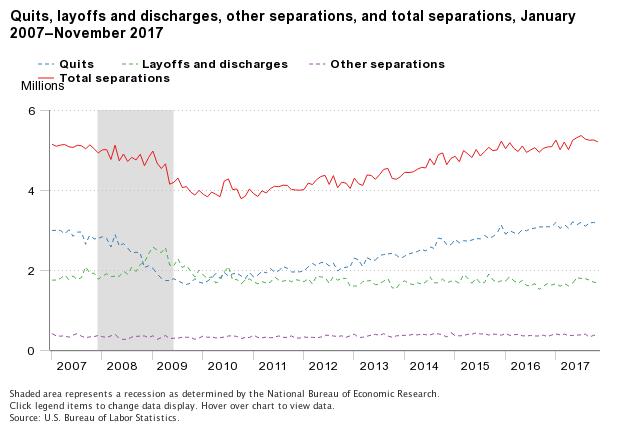 IT jobs are never really reliable. There can be a sudden change of trend and the sudden change of the clients. If one major client decides to drop out of the deal, thousands of jobs fall in jeopardy. Hence, you can't really rely on the job. Keep updating yourself in a new field. Show your expertise in different directions so the company knows your need. This way your worth is not overlooked. You can learn further about these statistics here.
Different roles in IT jobs:
IT which is the abbreviation for Information Technology is one of the most fluctuating and highly employing jobs. One needs to get a great idea of what they are stepping into, before starting their careers. The statement is no better suits for any other industry than this IT industry. So without further ado, let's jump into the different role descriptions so you'll know what to choose.
1. Software Developer
2. Network Engineer
3. Network Administrator
4. Computer Scientist
5. Systems Analyst
6. Business Analyst
7. Tech Support
8. IT Consultant
9. Software Tester
10. Freelancing
Read further about the roles in IT industry here.
How much do they pay?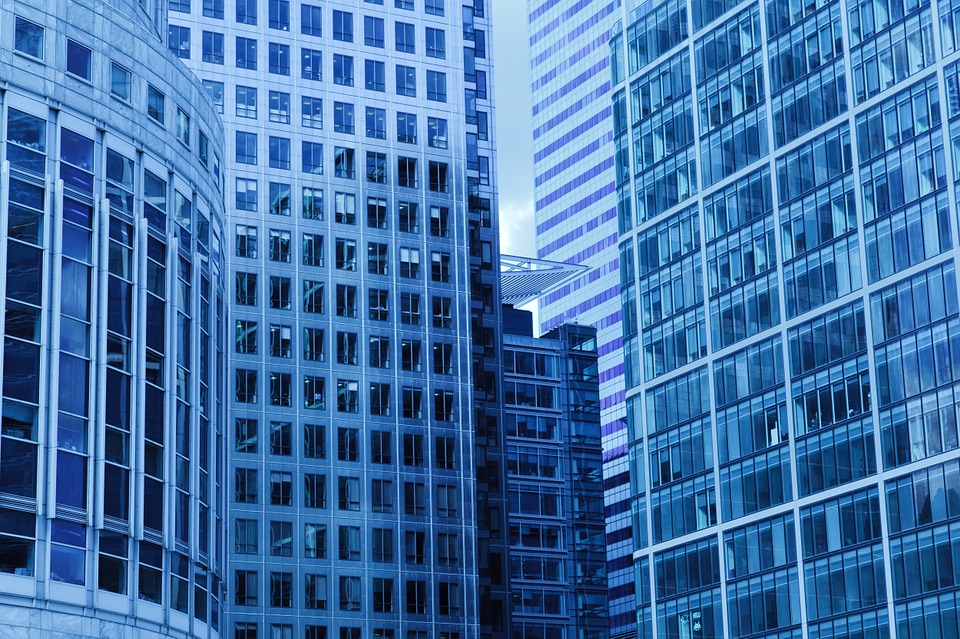 Entry Level:
If you're a graduate and have a computer science degree, there's a high possibility you'll land into an associate software engineer job. This would pay you around 3.5 LPA and this might change according to the industry standards.
Data Analyst:
A data analyst would be paid a starting salary of 4.5LPA and the hikes would be pretty awesome. There's a good chance you'll be paid higher when yous tart switching.
Developer:
The developers are usually paid the same amount as an entry level in MNCs (3.5LPA), though the scope of growth is pretty high and the chances of layoffs are quite low.
Tester: 
This is another job that might keep you interested while you're at it, but once in case you're out, you'll know nowhere to go. The salary is the same as stated for the developer and the growth in this role is bleak.
Network Administrator:
You either need a good expertise in the field or have the respective degree to land yourself in the job. The salary for an entry level would be around 5.5LPA and the hikes would depend upon the performance.
Business Analyst:
One of the most important roles and the pay is according to its worth. The job is tough and head blasting, but the incentives and pay are as good. The initial payment for the entry level would be around 6.5LPA.
Which information technology job has the highest salary?
As you'd all know that it's the CEO who would be earning the most. But the salaries of CEO might change from time to time and it doesn't completely come under the IT sector. So let's look at the highest paid salary for an IT operating executive.
Well, it's the Software Architect who earns the highest out of all the remaining technical executives. In India, in a well reputed MNC, a software architect would be earning about 21 LPA. That's just for the start. If the respective person lands himself with some great experience could also earn about 3Lakhs per month, which totals to 36LPA
Which IT jobs are in demand?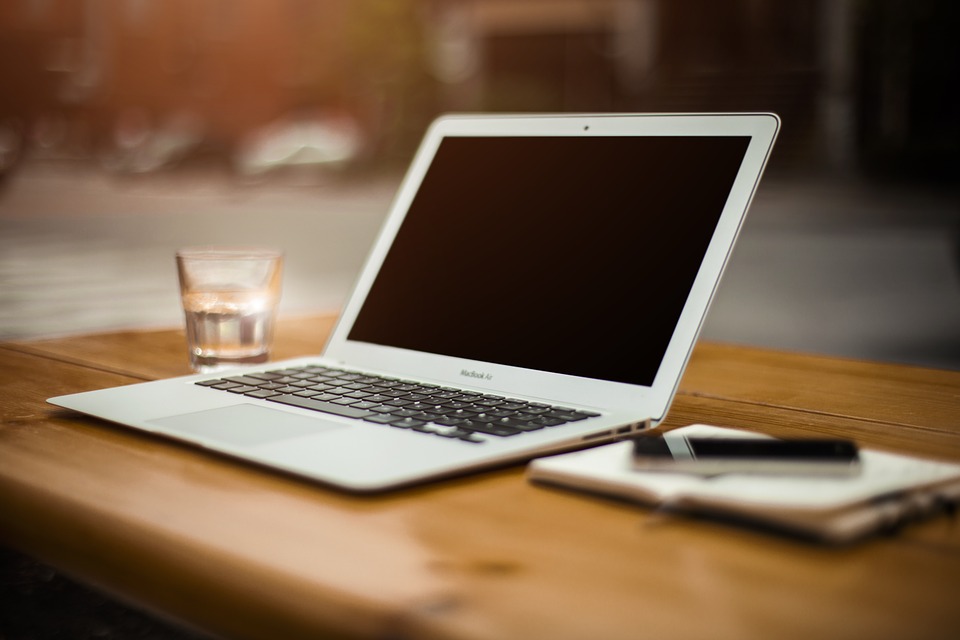 Data Scientist:
The next big thing in the IT industry. The future of the world is going to work on data. In the world where the concept of astrology is believed without any proof, data is the one that people should invest their dollar in. You can see and understand the various trends basing upon this. A data scientist gathers all the information and uses it in the right areas. If the data scientist belongs to an e-commerce industry, he/she would try to figure out your likes and show the appropriate products.
Machine Learning:
Machine learning is a way for machines to learn and understand the different scenarios through Artificial Intelligence. On the verge of making the future of the mankind easier, multiple measures are taken. Out of all these measures, the one that everyone's counting upon is the Artificial Intelligence. The machines are designed in such a way that just like the humans, they start learning from different occasions. All the things that happen around them are registered in their storage and the future performance would be based upon those incidents. There'd also be a few protocols installed right before their operation to avoid any unwanted situations.
Cloud Computing:
In the generation where there's a fear of losing data, cloud storage came for the rescue. The cloud storage is essential in protecting the data and keeping it away from all the dangers of losing. Though there have been a number of vulnerabilities in the access to these data, still experts are working on to make these as secure as possible. Learn how cloud computing is essential for the IT industry.
Big Data:
Another huge industry that hasn't yet received the recognition it should have. Big data is the process of collecting and storing various pieces of data. These data are later utilized in making the appropriate choices. Depending upon the data collected, the further categorization and taking appropriate steps are done. Hence this is one of the other industry that you can actually count upon.
Block Chain:
First of all, Blockchain technology is something that all of us have heard of. Also, the kind of waves bitcoin managed to create in the world of digital transactions is unmatched. Blockchain was able to make some really transparent and secure transactions. These transactions for their transparency on the digital level can't be manipulated either. Not just that, blockchain is recently being incorporated in the advertisement platform as well.
Which IT job is right for me?

Every IT job has its own need for expertise. Different role demands for a different specialization. Hence, it's you who needs to decide for yourself with respect to your skill. Here's a link to the personality test that would help you determine your skills. Though these skills are not completely to be relied upon, still, you need to understand your own set of expertise. Here's the government organized skill development program you can incorporate.
Courses available for the IT jobs:
Here's a list of different software courses in order to land yourself into your dream role.
JAVA/J2EE & its Frameworks (Struts, Spring, Hibernate)
Big Data Analytics
DBA (Oracle, DB2, MySql, SQL Server)
SAP
AWS Certification
System Administration (Red Hat, Solaris, UNIX, VMware)
Cloud Computing
Microsoft Technologies
BlockChain
Mobile SDKs (Android, iPhone, Windows Phone)
Website Development
Animation & Graphics
SQT (Software Quality Testing)
Other language courses(PHP, Ruby/Perl/Python)
SAS
Career Growth:
The career growth can't be determined all at once. But if you'd like to sustain in this world of constant upgrading, keep learning and innovating. Also, the one easy step to keep yourself from the effects of losses, show how worthy you can be in other fields as well. Don't just stick to one field that you're assigned for. There are so many flavours of icecreams you need to try to be able to justify your position in the company.
On-site Opportunities:
The on-site opportunities in this field are quite high, provided, you show your worth. Yes, there's a scepticism regarding the politics and stuff. But if you'd like to overcome it, show you're better than the others, don't just know it, prove it. Usually all the MNCs deal with the international brands as their clients. As long as you're working for an international client you have some good chances of being called up if you're good enough. So sit tight and just kleep doing better. You might as well land yourself in a great position.
Trends and the Future of IT industry: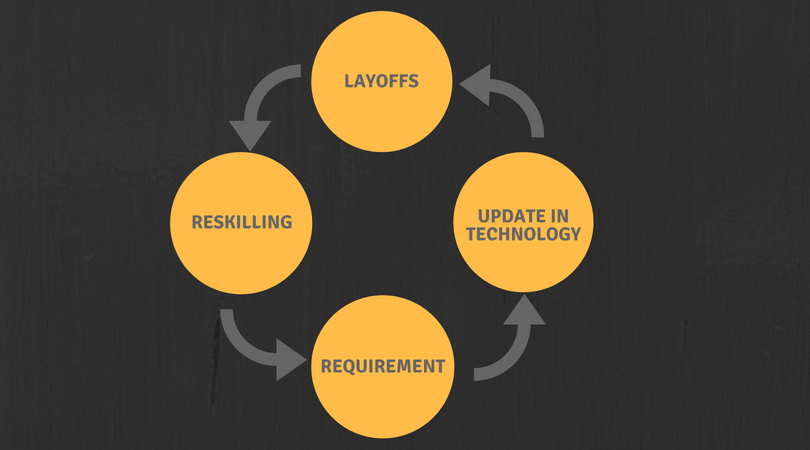 As discussed earlier, the future is all about data and its analytics. Furthermore, The data is running all the major businesses these days. Knowing your clients or customers is the prime motive of any business professional. This not only guides you in the right direction towards satisfying the needs of your customer but also would help you see a great rise in revenue. Understanding the data and analyzing it through analytics is the future. If you want to stay in the race, keep a good eye on the trends and update yourself accordingly.
Takeaways!:
Though there isn't a strong prediction that could anticipate how the IT industry is going to churn out in the near future, hence, all you can do is bet on it. Also, no industry is outdated if you strive on keeping yourself up to the changing trends. Change with time. Keep pushing yourself and never find your comfort zone. If you need a comfort zone, go ahead and find yourself a government job. Let me warn you, It's certainly going to be boring when compared to the IT industry!