Amazon Advertising Solutions
Softscripts provide you with the best Amazon Advertising Solutions. These services can help sellers save time, optimise their listings, and improve their overall Sales on the platform.
We offer various Amazon services to help businesses succeed on the world's largest online marketplace. Our expert team provides comprehensive and tailored solutions that meet each client's unique needs. Our Amazon services include the following:
Seller Central Account Management Services
Vendor Central Management Services
Paid Search for Amazon
Display Advertising (DSP) for Amazon
We aim to help businesses maximise their potential on Amazon and achieve long-term sales. To learn more about our Amazon services and how we can assist you in expanding your company on the most extensive online marketplace in the world, get in touch with us immediately.
Seller Central account management services
What are Account Management Services? What we do
Amazon Seller Central is a platform where third-party sellers can sell their products to Amazon customers. Seller Central provides a suite of tools and services to help sellers manage their inventory, orders, pricing, and customer interactions on Amazon.
In Softscripts, We Support your business to grow, but how ???
We provide closed-loop marketing analytics and solutions through our expert full-funnel intelligent advertisements and optimisation platform that assists you in effectively implementing digital marketing strategies and promoting long-term sales to skyrocket.
We offer a variety of management services available for Amazon sellers, including:
Catalogue Management: This involves managing a vendor's product catalogue on Vendor Central, including adding new products, updating product descriptions and images, and ensuring that all product information is accurate and up-to-date.
Purchase Order Management: This involves managing purchase orders from Amazon, ensuring that orders are processed on time, and addressing any issues that may arise during the order fulfilment process.
Account Management: This involves providing ongoing support to vendors, including answering questions, addressing issues, and providing guidance on optimising performance on the platform.
Performance Analysis: This involves analysing a vendor's performance on Vendor Central, including sales data, customer feedback, and other key metrics, to identify areas for improvement and develop strategies to boost sales.
Marketing Support: This involves developing and executing marketing strategies to increase a vendor's visibility on Vendor Central and drive more sales.
We also provide third-party Amazon Seller Central management services, such as Amazon account management, listing optimisation, inventory forecasting, and more. These services can help sellers save time and optimise their performance on the platform.
Vendor Central Management Services
Vendor Central is a platform where businesses can sell their products directly to Amazon as wholesale suppliers.
For Vendor Central Management, we offer a suite of tools and services to help vendors manage their relationships with Amazon, including order management, shipping, invoicing, and a range of support services to help vendors optimise their sales and improve their overall performance on the platform.
We help you with a variety of management services available for Vendor Central vendors, including:
Inventory management: Vendors can use Vendor Central to manage their inventory levels, including setting up automated purchase orders and managing product availability.
Order management: Vendors can view and manage their purchase orders through Vendor Central, including processing orders, creating shipping labels, and managing returns.
Performance metrics: Amazon provides performance metrics to help vendors track their sales, customer satisfaction, and other key performance indicators. Vendors can use this data to optimise their operations and improve their overall performance on the platform.
Advertising management: Vendors can also use Amazon's advertising tools to promote their products and reach a wider audience, including sponsored products, sponsored brands, and display ads.
Vendor negotiation and management: Some third-party vendor management services offer assistance with negotiating with Amazon on pricing and terms and managing the vendor's overall relationship with Amazon.
Data analysis and reporting: Some vendor management services offer data analysis and reporting to help vendors better understand their platform performance and identify improvement areas.
By using these services, we help the vendors to optimise their operations on the platform, improve their performance, and ultimately increase their sales and profits.
Paid Search for Amazon ( PPC)
We specialise in providing the best Paid Search services for Amazon sellers. Our experienced professionals will be at your service to increase your product visibility and sales with targeted, cost-effective advertising campaigns.
Are you looking to launch a new product or optimise an existing one?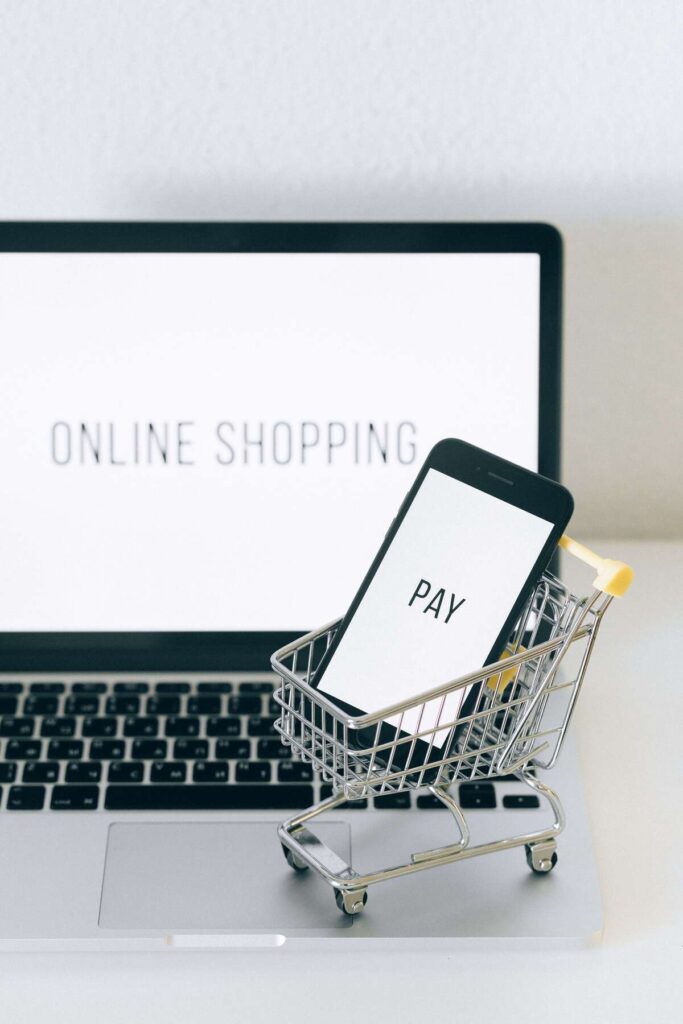 We have the expertise and knowledge to deliver results. Focusing on data-driven strategies and continuous optimisation, we ensure your advertising money is used effectively and efficiently.
Associate with us today to learn how we can help your business succeed on Amazon.
Paid search for Amazon refers to advertising on the platform where businesses can promote their products to customers through targeted search ads. It's a powerful tool for sellers to increase their visibility and drive sales on Amazon.
The ads are created and managed through Amazon's advertising platform, which offers a variety of ad formats and target options, so we help you manage the business search for the desired audience.
We help you with the different Paid search ads associated with Amazon.
Sponsored Products: Sponsored Products are ads that appear on product detail pages and in search results, and They are targeted to specific keywords or products and are designed to drive traffic to a product detail page.
Sponsored Brands: Sponsored Brands (formerly known as Headline Search Ads) are ads that feature a custom headline, logo, and multiple products. They appear at the top of search results and can help increase brand visibility and drive traffic to a brand's Store or product detail pages.
Sponsored Display: Display ads target customers interested in similar products or categories. They can appear on product detail pages, below search results, and on Amazon-owned and third-party sites.
We aid you in creating and managing paid search ads on Amazon by taking your seller or vendor account on the Amazon platform. We can then create ads through the Amazon Advertising Console, which offers various targeting options, budgeting tools, and reporting features.
But Why do we need Paid Ads?
Using paid search ads on Amazon can effectively increase visibility, drive traffic, and boost sales on the platform. We use a well-planned advertising strategy that aligns with business goals, and customer needs to achieve the best results.
Display Advertising (DSP) for Amazon
Amazon's Display Advertising platform, also known as Amazon DSP (Demand Side Platform), is a programmatic advertising platform that allows businesses to target Amazon shoppers and website visitors with display ads across the web. Amazon DSP offers a variety of ad formats, including display ads, video ads, and audio ads, and provides targeting options that allow businesses to reach specific audiences based on interests, demographics, and shopping behaviour.
How do we help you with the benefits of Amazon DSP?
Audience targeting: Amazon DSP allows businesses to target specific audiences with their display ads based on browsing and purchasing behaviour, interests, demographics, and more.
Businesses can improve their chances of turning prospective consumers into actual customers by focusing on the correct audience and communicating with them most effectively.
Increased Brand Awareness: Amazon DSP allows businesses to create and deliver eye-catching display ads to potential customers across Amazon's owned and operated sites and third-party sites and apps.
By increasing their visibility and building brand recognition, businesses can improve their overall reputation and attract more customers to their products.
Expanded Reach: Amazon DSP allows businesses to expand their reach beyond the Amazon marketplace by targeting potential customers on third-party websites and apps.
Businesses can improve their chances of bringing in new clients and increasing revenue by addressing a larger audience when it is heard out loud.
Enhanced Conversion Rates: Amazon DSP provides cutting-edge optimisation tools that assist companies in evaluating the success of their campaigns and modifying their real-time tactics. Businesses can raise sales and revenue, boost conversion rates, and accomplish their advertising objectives by optimising their campaigns based on performance data.
Retargeting: Amazon DSP allows businesses to retarget customers who have previously interacted with their products or website. This can be a powerful way to re-engage potential customers and increase conversions.
Ad formats: Amazon DSP supports various ad formats, including display ads, video ads, and audio ads. These ads can be customised to match a business's brand and message and target specific audiences.
Reporting and analytics: Amazon DSP provides detailed reporting and analytics to help businesses measure the performance of their campaigns, including metrics such as impressions, clicks, and conversions.
Flexibility: Amazon DSP allows businesses to set budgets, bidding strategies, and targeting options. This flexibility will enable businesses to tailor their campaigns to specific goals and budgets.
Using these Amazon DSPs, we can assist your businesses to help to reach new audiences, increase brand awareness, and driving sales. Using Amazon's advanced targeting capabilities and ad formats, companies can create highly customised and effective advertising campaigns that reach customers at the right time.
If you want to increase their visibility, expand reach, and drive more sales on Amazon. By using this advanced advertising platform, connect with us.