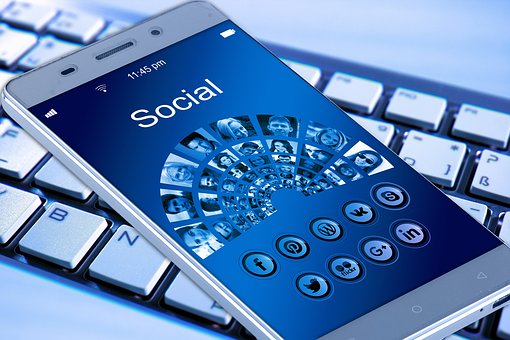 If you are a bootstrapping startup, the last thing you need is a significant expense on different tech and marketing tools to ensure your business growth. There are lots of free tools that will help you in this purpose provided you know about these and all those ways in which you can use these tools like a pro.
You can use a web analytics tool for that matter, and when it comes to web analytics, Google Analytics seems to the best amongst all. This free web analytics tool will help you in a lot of ways, such as providing you with a complete picture of your target audience that may include:
The number of people
The source of your target audience
When they visit your website and
Where they go to!
This tool is important if you want to know the health, performance, and functionality level of your website.
Google Analytics
The tool and its analytical data will enable you to delve deeper apart from helping you to optimize your website to ensure better results. Depending on the type of analytical tool you choose, the features may differ slightly, but in most of the cases, it will be much similar to the characteristics of Google Analytics that may include:
Going through the heat maps that are split according to the device type by clicking, moving and scrolling
Looking at the recordings of the behavior of the real visitors
Seeing and identifying the specific stages where your visitors are dropping off your site and
Providing you with proper insights regarding how the targeted leads generated are engaging with each page of your website.
All these analytical results will enable you to repair anything that needs a tinker so that you can improve the performance level of your site. It will also specifically help you to know the best ways in which you can structure the blog posts for your website.
Just make sure that when you do so, you use the user testers, which most of these analytical tools will allow and deploy the feedbacks you have gathered through different polls and surveys. This will ensure that you know straight from the horse's mouth, precisely what needs to be improved.
WordPress blogging
If you want the best results and high growth of your startup, then you must focus on blogging. When it comes to blogging, WordPress seems to be the safest bet. This is due to several reasons and advantages such as:
You can use it for building your entire website
While you can use it to create the landing pages more efficiently and effectively
You can also enjoy the benefits of the myriad plug-ins that are on offer.
There are some good, free and cheap WordPress hostingproviders to choose from.
If you want a more left-field choice, then you should go for Medium. This is more of a social networking tool rather than a marketing tool. However, this can prove to be a great place to start your blog. The device will help you to build an audience and at the same time, use different networking tools to share the content of your website just as it helps those sites that share debt consolidation ratings and reviews.
Social media scheduling and email marketing tools
You can make the best use of social media channels for your startup marketing, you will have to schedule it properly. For this matter, you can use tools like Buffer or Hootsuite. Both these tools will help you in:
Managing your social media accounts more precisely and effectively
Schedule the time and frequency of your posts ahead of time
This will ensure that you publish your content just at the right time and for the correct type of people, over and over again.
As for your email marketing effort, which is another essential marketing technique that all startups should follow, you can use Mail Chimp. This tool will ensure that:
You send better email
Sell more product or service
Manage your email marketing more effectively
Nurture your leads in a better way and
Close the deals fast and just the way it is required to close.
This stool is very easy to use as you will get a lot of free email templates. You will also get a lot of customizable signup forms. These elements will help you to track the performance of your emails and get more accurate built-in reports.
As a startup, you can use the free plan of this tool, which is a perfect way for a startup because through this, you can send up to 12,000 emails every month to about 2,000 subscribers. A massive prospect for any startup!
Lean marketing techniques
No business, startup or established, online, or offline should neglect marketing their business and brand. Sadly, most of them do thinking that it is an expensive affair, which is not valid. Therefore, even if you are a lean startup, there is a way to go ahead as you can take up the lean marketing techniques to promote your brand and product. This too, will drive quite a significant and measurable result.
In reality, these lean marketing techniques followed using by one of the plethoras of free tools available on the internet will not only help you to improve your marketing strategy but will also ensure that you save quite a lot of money in the process.
If you are prudent enough and know the ways to use these tools in just about the right way, you will find that marketing your startup business is not all that difficult as you thought it to be in the beginning.
There are a few typical elements to keep in mind for lean marketing to ensure the current flow of your process. Start with what you do now and gradually build upon:
Your personas you are trying to engage with
Marketing process that will uphold iteration and analytics
Measurement of customer behaviors and interactions
A/B testing of marketing process automation and
A refined support process for launching and publishing.
Business marketing should be well planned and agile and data-driven and responsive just like your business so that you can ensure success within a short time frame.
CONCLUSION
Having a startup and making every possible thing to grow is difficult. But this article must have helped you by finding some of the best tools which are free and are very helpful for your business.
If you have some other tools which you want us to add in the blog, please do write to us we will add it.