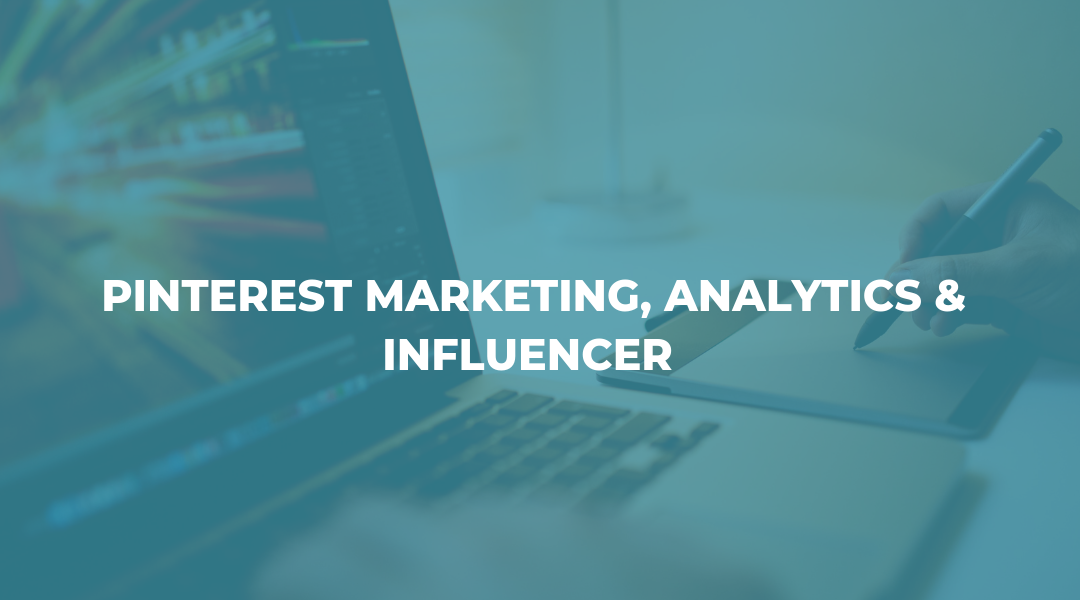 Do you know that an influencer can generate up to 15 times more Return on Investment (ROI) than the standard advertising? We can even say that 90% of the customers believe only online reviews from social Media Influencer. This article will take a dig on the Pinterest, Pinterest Marketing, Pinterest Analytics, Pinterest Influencers or we can say that a hole on Pinterest everything or total Pinterest App.
While moving to the influencers, it can be expected that the Worth of Influencers will grow more than the $10B in 2020. It will increase because the increased number of people in social media is giving rise to growing influencers, which makes social media sites more established.
To know more about Pinterest, Pinterest Marketing, Pinterest Analytics, Pinterest influencer read the full article below:
Pinterest Marketing
Pinterest has become one of the essential social media marketing places these days, a lot of businesses are turning towards Pinterest and Pinterest Marketing. Below we mention some of the vital tips that should be taken into account for Pinterest Marketing.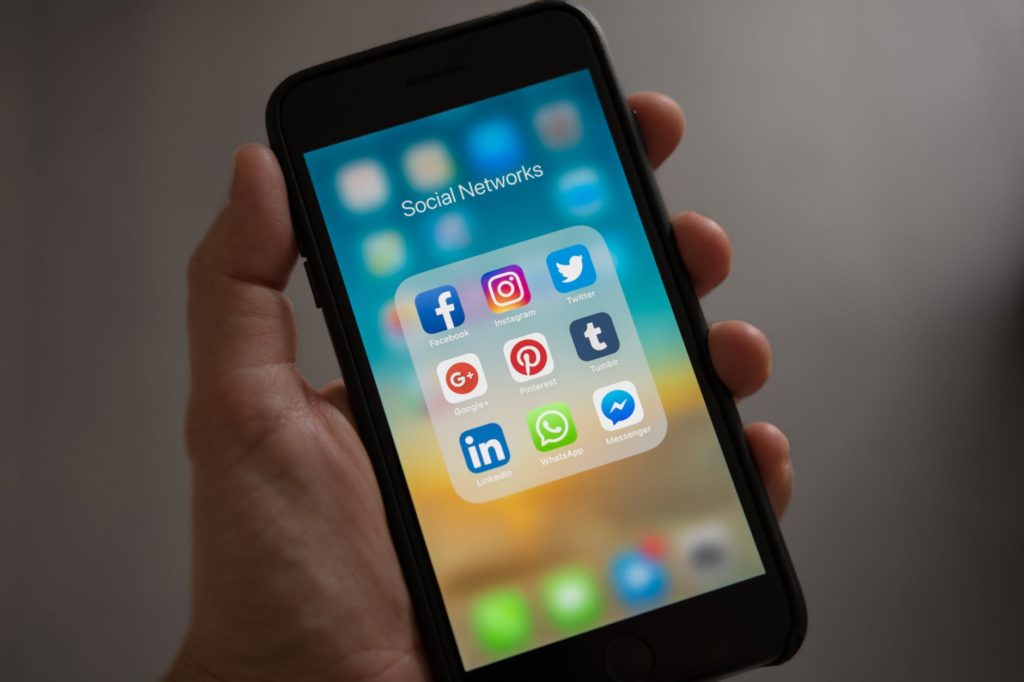 Update Pinterest Business Account and Profile
This may be the fundamental thing, but first things first a Pinterest account as the face of the brand. It clearly, means that start turning your regular account to a business account. No need to worry! It is pretty easy to convert your account to a business account. First, go through all the terms and condition and connect your social account.
Always make sure that the bio contains all the relevant keywords to identify your brand. It should be easy to know your brand, but with all the essential keywords. The bio should make the front page of the brand or the brand voice with some useful SEO keywords. So, that everyone could know about your business in brief.
Have the customized account, different from regular ones
Add the unique and beautiful board covers to your profile.
Another aspect of making your Profile customized is by adding Board Titles that are catchy and attractive.
Optimize the website
Always make it easy for the viewers to pin your post from your page. You will have several options that will help you with it.
Rich pins: Always enable Rich Pins, depending according to what your business sells or buys. Have the product pins to have the pricing info in the Pins.
Buyable pins: This is stepping forward to product pins, and further can be checked by syncing the web store to your Pinterest account. When the viewer sees a pin, the person can directly "Add to Bag" by clicking on it.
Optimize all images: As it is an image first site, it becomes imperative to have the quality image on the product page. The page with the best pictures, best pins, works the best.
Be Active
After you optimize and customize everything in your page, this the last step to take that is to stay active from time to time. Always make some time to check your content, maintain a connection with the viewers with new material, and have a look for all the pins used by pinners.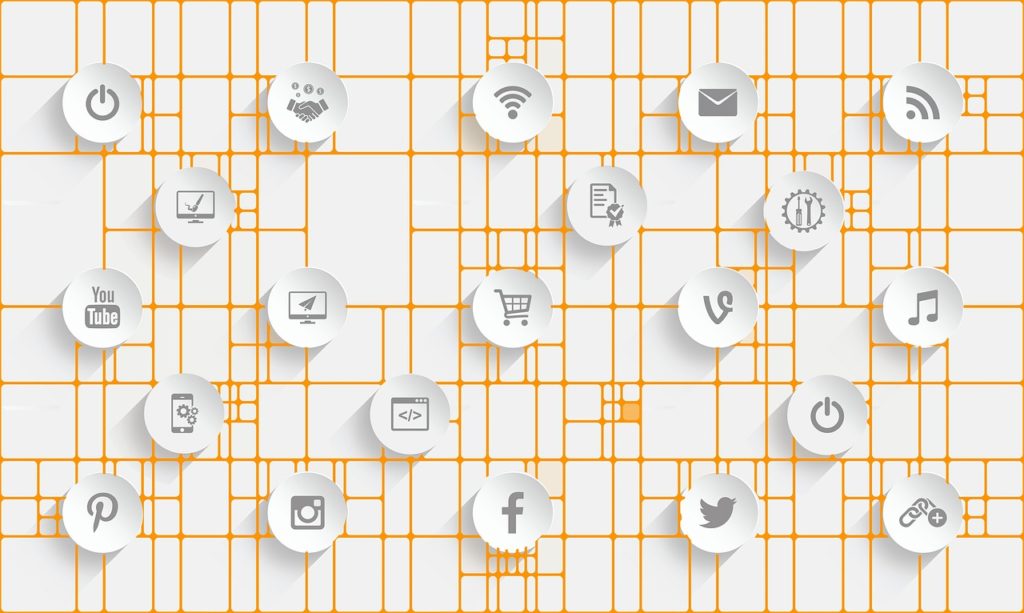 While you do pinning, it is better to add some description to your pins and the hashtags related to your business. The hashtags should be clickable just like all other hashtags in different social media sites.
Analyze the work
Yes! This is the last and crucial step that no one should forget.
Analyze the work that you have done. Knowing what your hard work resulted in, is very important, to check if you can use the Pinterest Analytics, which will give full insights about the Business you are doing in Pinterest. This guide helps you in managing the social media business and trying out new techniques to achieve more traffic.
Bring on new strategies
Every month while you have the monthly analysis of Pinterest. It is good to come up with new policies that will spice up the things for you. Start expanding the strategies and different ideas, always to make yourself geared- up.
Pinterest Analytics
First, stepping into the Pinterest Analytics, if you are an active user in Pinterest, and using this platform for the business person, then knowing the Pinterest Analytics is very much important. This helps in tracking the performance of the page.
To avail the Pinterest Analytics, you should have the business account. After you set up the Pinterest Analytics, want to have a look for the profile analytics click on your profile on top of Pinterest Analytics.
How do I find Pinterest analytics?
If you want to view your profile analytics, click on Analytics just above Pinterest then selects Profile.
Then the Pinterest Profile Analytics is subdivided into four sections: Impression, Saves, Links Clicked and All time.
Impression: It is the number of times a pin from your profile being displayed on the Pinterest home, feeds, category feed and search. Average monthly viewers are calculated by the number of people who saw your pins in a month. This will include all the pins that you save in your Pinterest Profile and seen in the last 30 days. It will consist of all the pins that you saved including all those pins other people share or collected from the website and linked accounts.
Saves: It is the number of times a viewer has saved the pin on their board. Pinterest counts it whenever someone saves it, and people start discovering your content.
Link Clicks: Analytics shows the number of clicks that come to a destination, which includes all the on and off Pinterest.
All-time: this includes a variety of metrics that started from the beginning of the Pinterest Account, that has:
Most saved Pins in All-Time.
All those pins that have a higher search ranking.
Power pins- all those who have a high time engagement from people, and it is a combination of comments, saves, sends and all.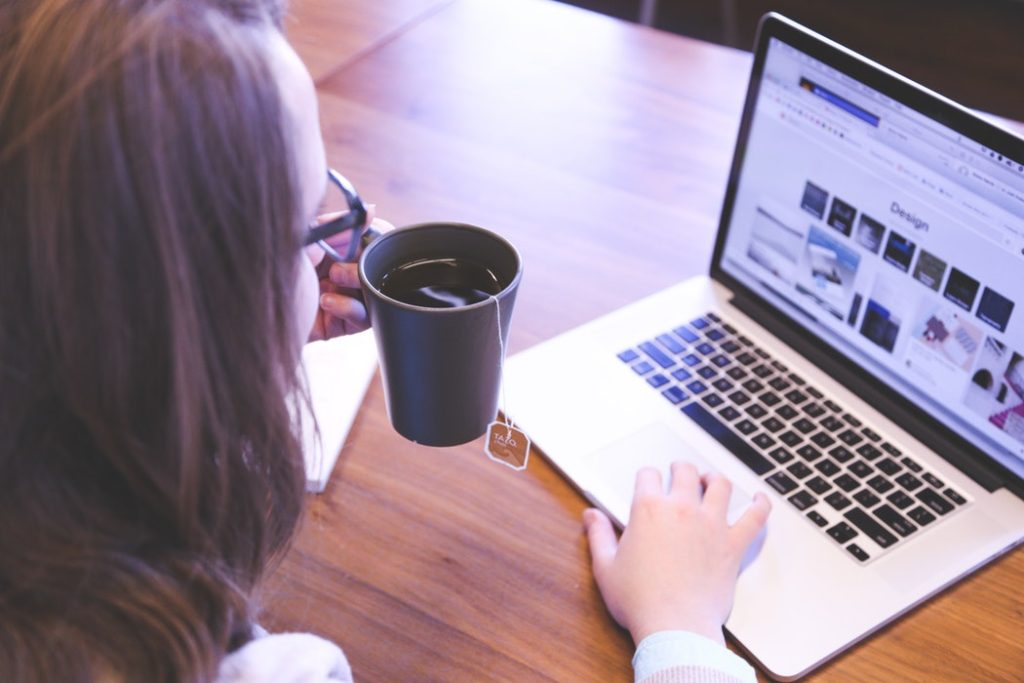 Top Metrics to track Pinterest Analytics
There are a lot of metrics that have to keep on track for Pinterest Analytics
Pinterest Profile Analytics
1. Impressions
It is the number of times your pins will appear on the home feed page, search results and all the various category fields. We can say in other words, that 1 immersion= 1 view.
Impressions matter a lot as it tells us how much your content reached to people. Always check for the patterns in your pins that have the highest impressions, it says the sense about what the people are searching for on your platform.
2. Close-ups
It checks the number of times a viewer has tapped your pin for a closer look.
This is very useful because it tells the number of a Pinner has clicked your pin to have a closer look, it shows your pin efficiency.
3. Repins
It is the number of times a user saved the Pins on their board.
A setup from an impression and close up is nothing but repins. This means that the viewer didn't find your pin interest, the person finds it attractive and good enough to share, then save.
4. Clicks
It calculates the number of clicks to your website through the pins that are in your profile.
Clicks are nothing but click through rate and that people want to learn more about different content that is where the call to action comes to work. As we consider conversion to be the primary thing, on the other hand, clicks are the best thing to measure the ROI.
5. Top Pins
The analytics show the top 50 performing pins for the whole month, which is based upon impressions, clicks, repins, saves.
Statistics of Pinterest will rise over time and will go on for a more extended period. This section gives you the best understanding of all the performances of pins. We can say that more than half of the traffic from Pinterest first goes to already published pins; mostly those were posted at least two months ago.
6. Top Brands
It is a whole month look out at your board pinners all those who are checking out your pins from pinning the posts by clicking on your pins.
While this is very important to keep a note because you could know how pinners are sorting and discovering the content that is valuable according to the content strategy.
7. All-time stats
This is an extended statistic giving a full view of data; it includes all the essential things such as account inception on the repinned pins, best pins search, all the power pins. Power pins are all those most engaging pins that are present in your board.
Having a benchmark against your top performing content, and is the best way of determining what worked wonders as content for your pins and how to keep on excelling. Plus, follow which pins rank the best in the search result and get exposed to more such material.
Audience analytics in Pinterest
To learn about all those people who are engaging in your pins, click Your Audience that on the top of Pinterest Analytics Dashboard.
8. Demographics
The Audience insights in Pinterest Analytics include some critical statistics such as gender, language, country, and metropolitan status.
It is crucial to know your audience better; it will increase the chances of your pins to connect with the viewers. Demographic becomes essential to fine-tune the content strategy, which will help you in posting the pins in the right time, will help you to publish deals and promotions at peak time, it even gives relevancy to display in different languages that you like.
9. Audience Affinities
If you want to know what your audience is up to then affinity is the thing. This is the section where you can check what the most popular categories that your audience are engaged, can even check the top boards where your content is pinned on, and all other business accounts that your audience are following.
These are some of the basic demographics that will help you so far to know your audience better. Learning about the affinities of the audience will help in understanding the interests of the audience and the type of content they are following. Inclusive, it will help you in scooping out the competition. In short, you can that it is a cheat sheet for the intellectual planning in Pinterest.
Best Pinterest Analytical Tools
There is plenty of a lot of social media tools available; getting the best is always tricky. To make this difficult task easy for you, we list out the top 5 best Pinterest Analytical Tools here:
Pinterest Analytics
Just like the Google Analytic, Pinterest has its tool Pinterest Analytics Tool for free. It is just that you should have a business account on Pinterest to access Pinterest Analytics. It is a very sorted dashboard with all the data segregated into a profile, audience, and web analytics. All the data you get from Pinterest is being stored and sorted accordingly.
Viralwoot
Formerly it was known as Pinwoot, now changed to Viralwoot offering a wide range of Pinterest Analytical Tools. Viralwoot has a section known as "Pinfluencer score" connect to it; it will automatically calculate everything and track the overall record. Bonus, it even has a Pinterest SEO analysis.
ViralTag
It is one of the best analytical tool available online. ViralTag enables to schedule all the pins and manages the full Pinterest Analytics and marketing single-handedly from one place. It even provides the image enhancement option, metrics, and supports all other accounts.
Olapic
Formerly, it was Piqora after Olapic acclaimed it, this became to Olapic. This makes it very good; you will get two different formats in one platform. With Piqora's technology and Olapic's brand to discover unique content attracting brands, this tool is one of the best.
PinPinterest
This is another tool used for Pinterest. PinPinterest major feature is the Pin scheduler that tells how many pins you want to schedule for one day. Mobile optimized so that you can access your account from anywhere at any time.
Pinterest Influencer
Influencer these days are growing a lot in every social media. Pinterest is becoming huge attracting people with the awesome, images and reviews. Now it has become a proven fact that the people rely more on Pinterest influencers for the discussion about a product or which brand product to buy.
While Pinterest recently, announced about its the efforts in sharing the API data with the eight top Pinterest influencer for the Pinterest Marketing. It makes it easy for the users to track the influencer and value the collaborative efforts. On the other hand, we can see a significant decline in the brand referral traffic from social media sites such as Facebook, Twitter, while for Pinterest it always climbs the ladder.
At this present situation, if you want to establish your brand as an influencer, or want to know the influencer who will work with you, then it is better to turn on to Pinterest and have excellent growth in your sales.
Take time and try to learn about the posting habits of the top pinners; this will help you know the best Pinterest outreach strategy for an influencer marketing campaign.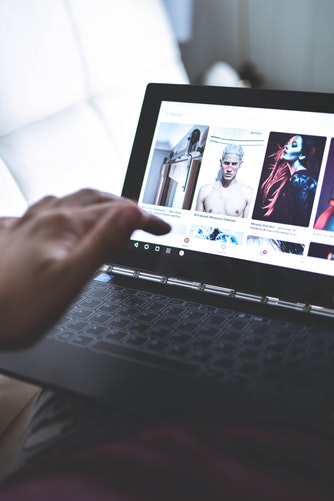 How to analyze Pinterest Influencer?
First, you have to track down the 200 most followed profiles on Pinterest as a sample base for the Pinterest influencers. Analyze the pins with the highest volume saves for the last one year and categorize all the data that you get. The top 15 Pinterest accounts will be determined with a lot of followers, and it is essential to have the pin volume with relevance.
Various types of Influencers
Influencers are, the more established users; those are contributing a lot to the site. There always a wide variety in the activity that all the influencers do on Pinterest.
Some of the most active Pinners in Pinterest are:
@janew -1829 pins in last year
@stylemepretty -1545 pins in previous year
Pinterest Influencers in the top 15 and their pins:
@veanad -74 pins at an earlier year
@llbean – 7 pins in last year
Above you can see even if you have fewer pins with considerable followers, then no one can stop you from being an influencer.
With this, we can add that many of the top Pinterest Influencer have been using this platform for a long time, and established themselves on this platform very early. A lot of early adopters have made themselves into the recommended lists with huge follower counts, all thanks to Pinterest Referrals. People have done a full-time business out of Pinterest.
Being a Pinterest Influencer means having more quality in the pins than quantity, target the best pins that you want to share.
Styling and Food are major in Pinterest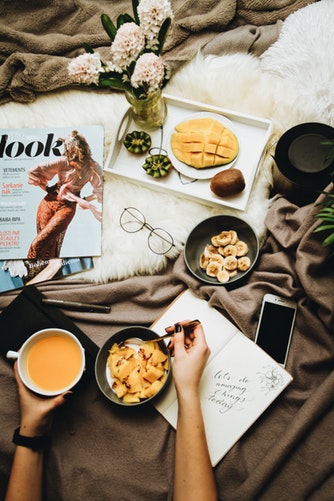 The favorite categories that people search in Pinterest are fashion, home decor followed by food, DIY projects, traveling.
Home decor has a 28.9% share in the top Pinterest influencers with designer bathrooms, kitchens, bedrooms having the highest activity level. Styling is taking second place with 21.7% for the top pinners, looking up for fashion, hairstyles, makeup, beauty products. Food comes third in the round with 15.9% and highly focused on dessert, cocktails, chicken.
It can also be said that video pins see a significant increase in viewers and pinners in all categories. For the Food and Styling content, Video-based pins are bringing success. Like most other social media work with social media content marketing, in Pinterest also both influencers and marketers should work alike.
CONCLUSION
We should always keep in mind that Pinterest does a fantastic job of tracking trends, giving predictions and reviews across different categories. Take time and explore this app, at first, it may be confusing, but when you dive in, it is the best app ever.
These are a few essential things that you should keep in mind while doing the Pinterest marketing, or using Pinterest analytics.
We would recommend you to follow the tips and tools given above, and it will make your Pinterest Profile handling easy.
If you have any query regarding anything related to Pinterest Marketing, Pinterest Analytics, and Pinterest Influencer, feel free to contact us, or can leave a comment below, we will surely get back to you.
Happy Pinning!