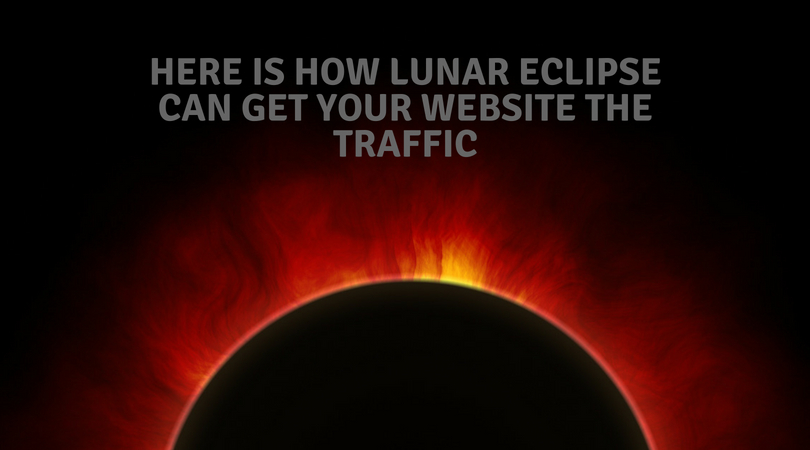 If you're still wondering what the heck Lunar Eclipse has to do with your online traffic, then you need to read this
Can lunar eclipse boost your traffic influx?
You all know the kind of an impact the Lunar eclipse has had over the minds of the people. People are quite enthusiastic about the day. This opportunity can be directed towards attracting more traffic altogether. Here's how.
The best way to attract the traffic is going by the trends and making an issue out of it. You can create topics out of anywhere you feel like, but the only thing is if you're going the right way or not? If it's going to attract enough traffic or not? If it's relevant to your website's content or not? Well, there are ample more of these questions that I wouldn't flush you with already. Let's understand this thing more clearly.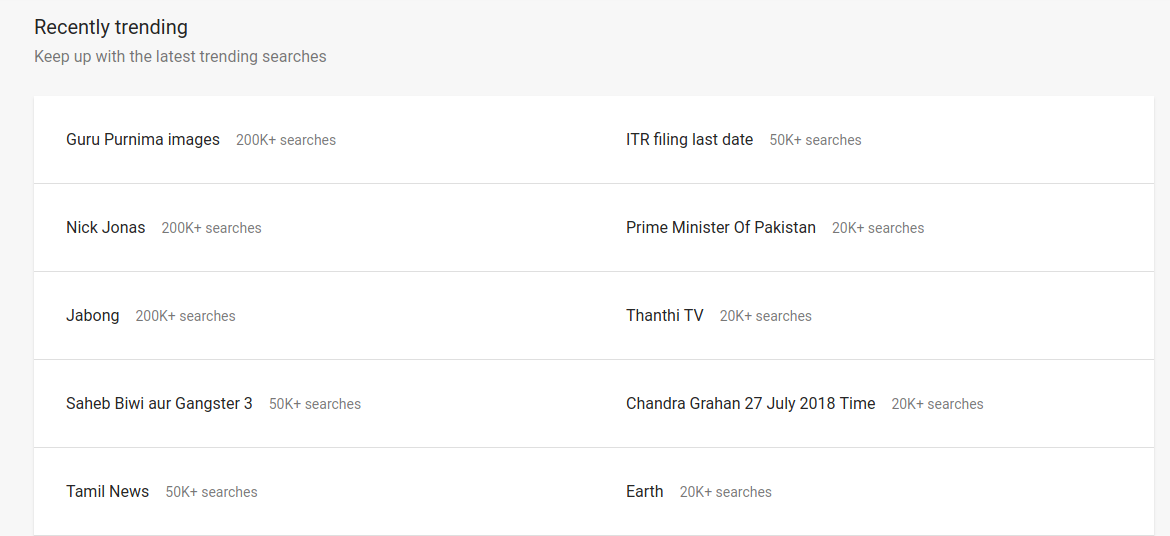 So have you heard of the term trend marketing? If you're in the marketing field for a while you'd know how important it is to be updated with all the trends happening all around. This trend leads to attention-grabbing. The attention every other brand is looking for. So how do you stay updated with all the trends? Well, there are two things here. The one I personally follow the most is Google Trends. It has a vast degree of stretch of information with all the things has been happening all around. You can navigate in accordance with the country and the specific city as well.
So what does lunar eclipse has to do with my traffic?
Well, the lunar eclipse is the current trend and is the one that you need to be thinking about. Leverage this trending situation that has been happening all around the world at this particular moment. So if you manage to make sure you create some content using the respective topic, then your result will automatically be displayed. Learn how to write great content here. But that's not it, you also need to know how to get your content on the SERPs.
Isn't that amazing? If you're able to create some great topic, then your searches will also be displayed out in the results. If you're able to make it to the first page of the SERPs then that would be enough to attract a large rate of traffic.
What should I do after finding the right topic?
As soon as you find the best topic that suits the day's trend, now you need to make sure to use it in the most appropriate way. Go to Answer the Public page and see how every other person has been searching for the lunar eclipse. Now try and include all those answers on your page so it answers all the queries put in front. This way you'll be able to answer all the questions raised by your viewers.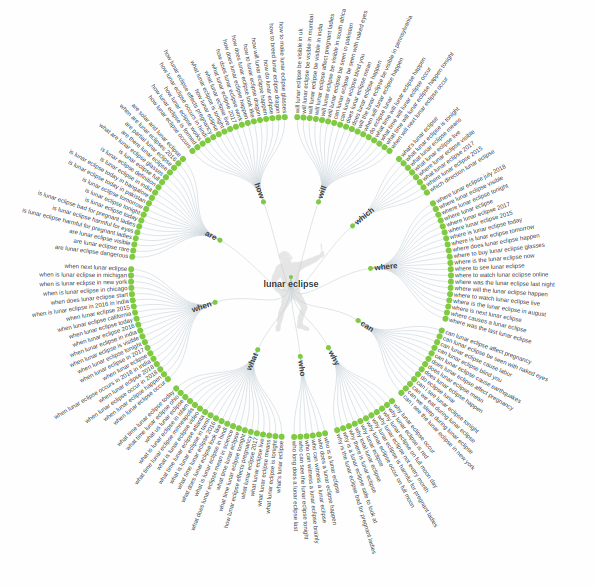 That's not it, you need to again incorporate all these techniques into your content and make it engaging at the same time. These will go a long way in bringing your brand its own recognition.
What next?
Use all your SEO techniques in order to expand the reachability and make sure that your content has a high relevance with what the users have been searching. This will go a long way in attracting as many viewers as possible. Learn why SEO is important here.
These few viewers will eventually turn into a great traffic. This traffic in itself will eventually turn into your prospects. Again this will boost your business ahead! So go ahead and find your very own trend.
Bottomline:
It doesn't matter if it's the lunar eclipse or the solar if it's Trump's election win or his birthday. All you need to do is find what people are engaged with and come up with that particular topic in order to return a great amount of traffic towards your website. So don't just sit back and start working on your website as well. Here's how you can Write Content for Trending Topics without Being Spammy.