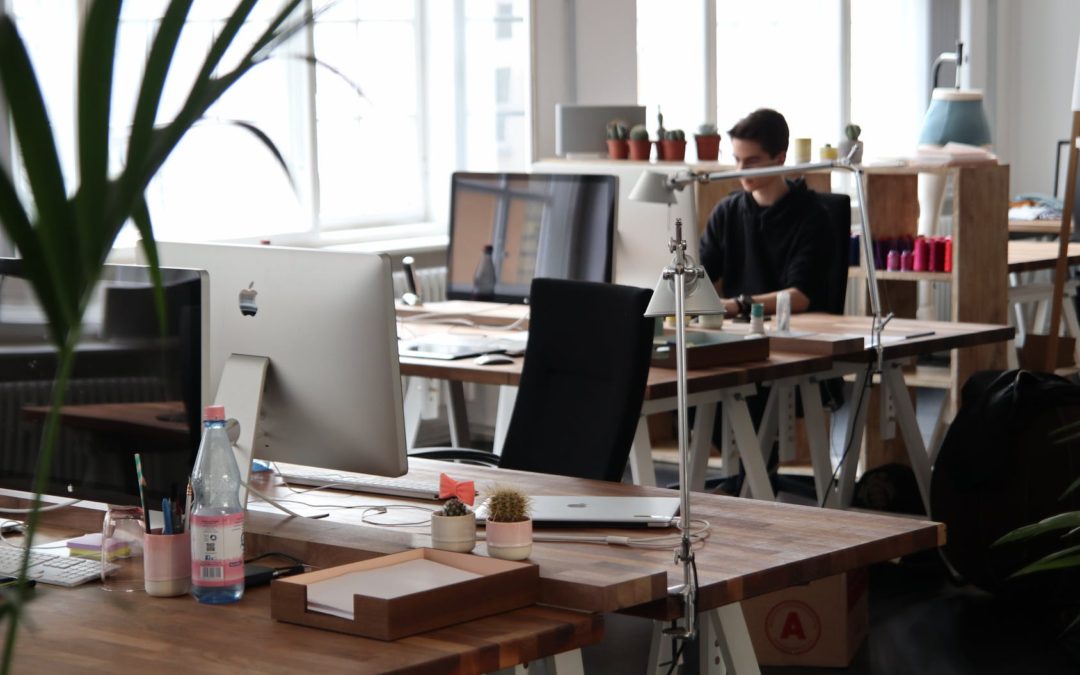 Many businesses now have seen the value of keeping up with the times, that is, having a visible digital marketing agency and maintaining that presence to gain more audience. It is almost rare nowadays to see businesses with very little online activity. At most, they have beautiful websites with complex graphics with multiple pages. At the least, they have a social media page like Facebook or Instagram.
There are many factors how this came to be. One, and quite obvious, is the immense boom of the internet in recent decades and the subsequent transformation in human lives that resulted after. Global telecommunication network made improvements at an exponential level. This, in turn, made accessing online all the more available to a larger population.
Effects in Business
A significant sector of our society that greatly benefitted from the astronomical rise of the internet is the business sector. It paved the way to so much more possibilities never achieved before like online banking, faster money transfers, and greater support for electronic money. For this reason, many companies have been able to expand their reach and services in a number of the way through the internet. But this also requires that they jump in the bandwagon and increase their visibility online.
The Rise of Digital Marketing
Digital marketing became even more critical when the internet gained more traction. Now, most businesses have partnered with an excellent firm to help them grow their company. If you want to start building your online presence and achieve success for your business but don't know how to do it, here are some helpful tips to get you started.
1. Determine Your Goals
Before you consider hiring a marketing agency, you first have to determine what you want to achieve. This means setting your goals such as:
Do you want to increase traffic?
Do you want to increase revenue?
Do you want more engagement with your customers?
Are you offering a new product or service that you want people to know?
Setting your goals could benefit you and the potential marketing firm you will hire. For one thing, it will make it easier for them to plan something if the goal you have given is clear. It can also make lots easier to implement the plan and to track the progress. For the business owners, it could save them money having already known what they want.
2. Do Your Research
I can't strain the excellence of research enough. With how much the internet has permeated daily human activity; there is no excuse not to be informed. And like all research, you begin with Google. Some keywords you can use include "digital marketing," "search engine optimization," "organic traffic," "increasing conversions," and many more.
The industry is saturated digital marketing agencies all claiming that they offer solutions to your problems. These claims might be right, or they could be unfounded. The only way to find out is to know more about these agencies. Things to consider while deciding on an agency include:
Services offered
Past projects and clients
Online review and referrals
Years in operation
Note down your list of potential agencies to three or four. This way you can align your goal with the services they offer before getting in contact with them.
3. What Are Their Strengths
Many agencies specialize in the type of digital marketing service they provide. Some might be good at paid advertising while others are good at search engine optimization. Make sure that the agency is well-versed when it comes to what you want to achieve with your business. It's often very common for agencies to over promise on some of their services yet unable to deliver results. This is something you want to avoid. It is not only a waste of time but a waste of money as well.
A real experienced and professional firm will do things different more than agree and promise you. They should be creative and offer their expert opinion when you present them your plan. They should also do their research about your product or field. Some clients prefer not to partner with a firm that has been marketing in a specific area for too long.
4. Let's Talk about Price
Now we are at the point where most people would consider a sensitive topic, money. This is, however, one crucial aspect when looking for outside help or third-party contractor for the business to grow. It is always essential that you as a client set a budget for digital marketing and that the firm you decide on can work with your budget. There wouldn't be any point in pursuing the services of an agency if it is above your set budget.
In most cases, the final price will be determined through negotiation before any contract will be signed. What is important to remember is to give yourself some flexibility. It's very rare for any agency to meet your exact budget, but with some smart negotiation practices, you can even come out of the deal paying less than what you expect.
5. Ask Questions
The last phase on deciding on a marketing firm usually involves a face to face meeting to flesh out the small details of the plan. Take this opportunity to voice out any remaining questions that were left unsaid. While doing your initial research of the company and you saw some points of interest about them, this is the time to clarify and for them to supply you with the answer.
Some past practices that you've discovered could be clarified at this point. You can ask them about the number of employees that will be assigned to your project. You can even ask them to give you more details on other projects similar to yours that they have done in the past. This could include:
Negative reviews in their history
Feedback from previous clients
Certificates and awards
Seminars and conventions attended
Years of experience in handling a similar product or field
Think of it as a job interview with the firm as a potential employee and you the employer. You will be spending some time and resources with them so it is only right that all your unease should be put to rest.
Selecting the best digital marketing agency to help your business improve is not easy. It is a huge endeavor, one that requires a lot of planning and decision-making. But what would greatly help you is if you come in prepared with as much information as you can get your hands on? Remember that at the end of the day it is your business on the line. Any mistakes, whether on your part or their part will inevitably affect what you have built up.
Conclusion
Nowadays, running a business is never easy. There are more tools available at our disposal than ever before, more methods and theories and style to help us make it successful. While many may consider this a good thing, there are some drawbacks associated with it. They can't all be used and expect to get good results. What is important is to learn how to use these tools, methods, theories to our and our business' advantage.