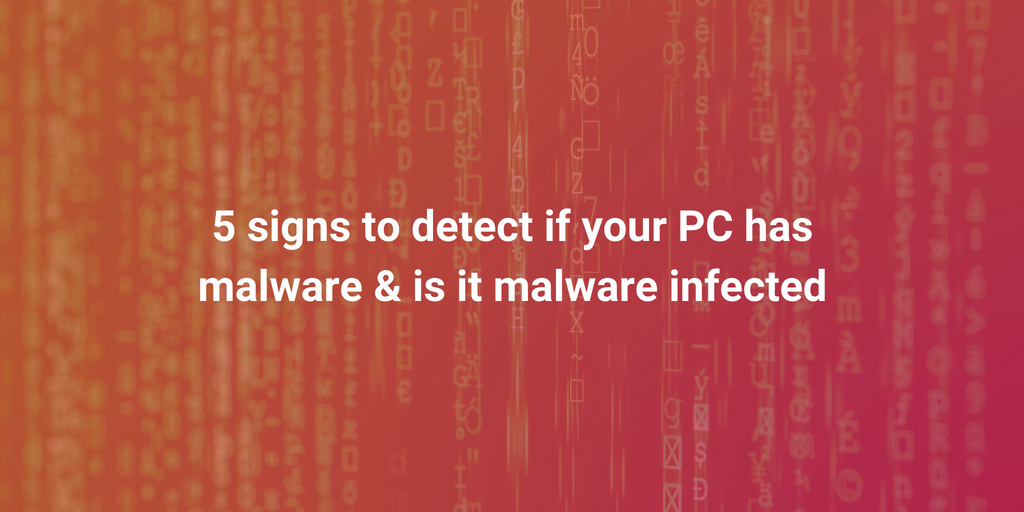 What is malware?
Malicious software is known as the malware and computers are called malware infected. Which can infect your computer directly and can take all your personal data and misuse it this arise to malware infected computer. It can even hold a control on the system, software your important work-related things etc and do scams which are known as malware scams. They even have the malicious websites whenever a customer visits the site, the hackers install the malicious software into the user computer. And the user usually downloads the software thinking it is legitimate.
The scammers then with help of this software get easy access to the personal data the customers which they have in their computers.
The term malware defines itself as the malicious software whose aim is to harm and your computer malware infected and do scams which are usually denoted as malware scams. These dangerous and the sites which are infected get installed in the user's site. Later gather all the important information of the user after which they build a stronghold on the user computer and start attacking other computers. The customers usually download these sites thinking to be lawful and legitimate sites whereas they, later on, turn on to be the infected sites. Some of the times they are downloaded by the user without their knowledge. The most common type of malware includes Ransomware, spyware, viruses, trojan, worms.
Statistics for sites hosting malware: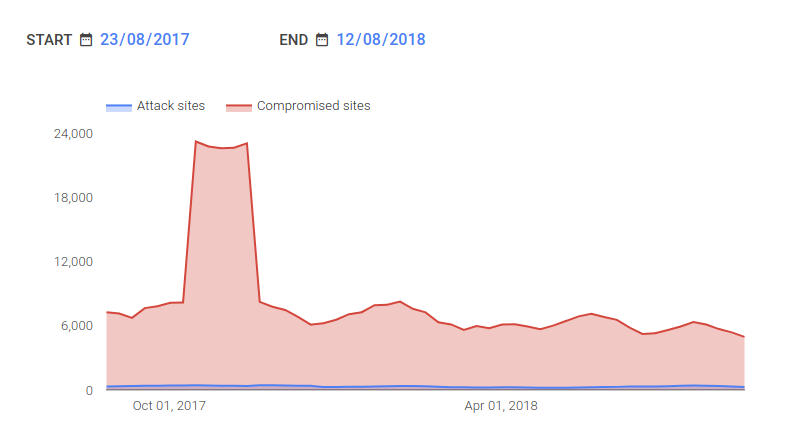 (Source: Google transparency report)
Below are some signs to detect malware in the desktop: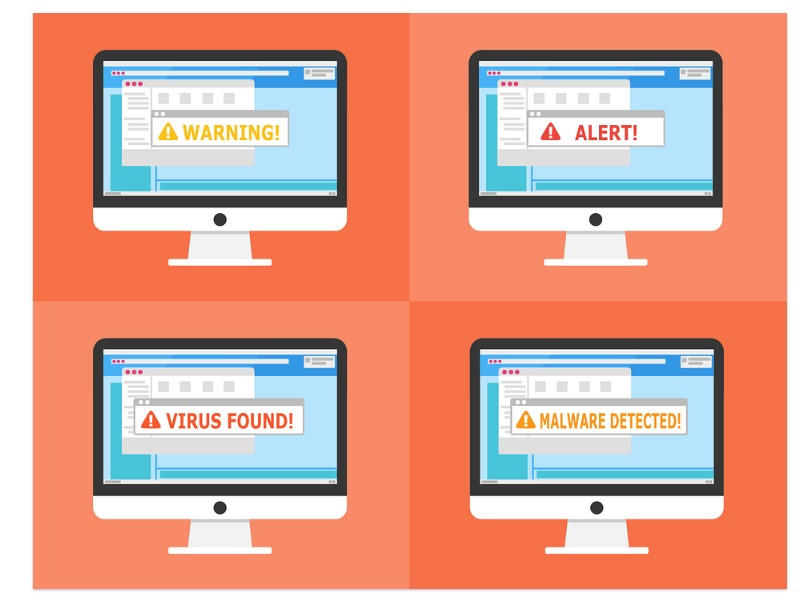 COMPUTER SLOWS DOWN

If your desktop slows down frequently and takes a lot of time to load time to start then your computer is malware infected. And it is one of the main and important acts of the malware to slow down the computer and its operating system. While you are surfing something on the internet or just accessing the local application.
The first and the furthermost thing is to find out where the real problem is?

Sometimes it may be due to low RAM memory and using high and number of applications. Which you have to manage to make the desktop work fastly.
Your hard disk may don't have much space for storage for which checking of the files and removing unwanted ones is the only solution.
If the desktop slows down while using internet only then it may be due to browsing history which needs to be cleared.

If all these possibilities are solved then your computer is being infected by malware.

POP-UPS AND ADVERTISEMENTS

While you work on your desktop you randomly get the pop-ups and the advertisements on the screen of your computer. Then it is also a type of malware infection which is known as spyware. Whose main motive is to gather all the information of the user without their knowledge.
To keep your desktop from this malware it is better to take some safety measures such as:

Avoid clicking on random pop-ups.
Avoid replying to unsolicited emails and messages.
Pay attention while downloading the free applications from unknown sites.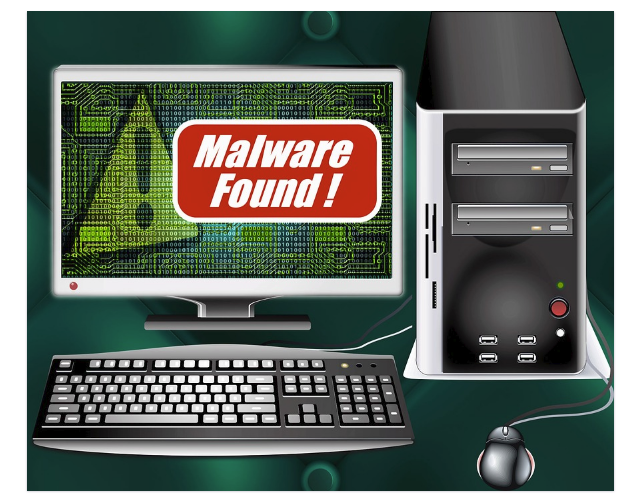 APPLICATION CRASHING:

Suppose you are watching something Youtube, Facebook, Games or some other applications or using social media. Suddenly the apps crash showing a blue screen or mobile getting rebooted. This may be caused due to the two issues:

It may be due to the technical glitches caused in between software and the hardware.
The malware issue.

If it is due to a malware issue it is always advised to have a good antivirus. Scan all the documents and the whole computer if required.
CHANGED HOMEPAGE:

When you open your laptop and see suddenly that your homepage changes every time you open it. And even find out that every time new toolbar pops up and you are redirected to new and different web address every time it could be due to malware infection.
This normally happens when you surf something on the internet and mistakenly click on some pop-ups. Which redirects to some other place and even can download some malicious software without your knowledge.
In this case as soon as possible run a security scan from the trusted software for the whole desktop.

INCREASED RANDOM POP-UP MESSAGES:

If you always get a message saying "You are running out disk space on windows". Which initially means there no space left in the computer hard disk. For this first, you have to check whether physical storage is really occupied or not. If yes then delete all the unnecessary software and files from the PC.
This is another way of malware infection as it downloads very unnecessary files and software without the user's consent. Which initially leads to fill up of the storage data.