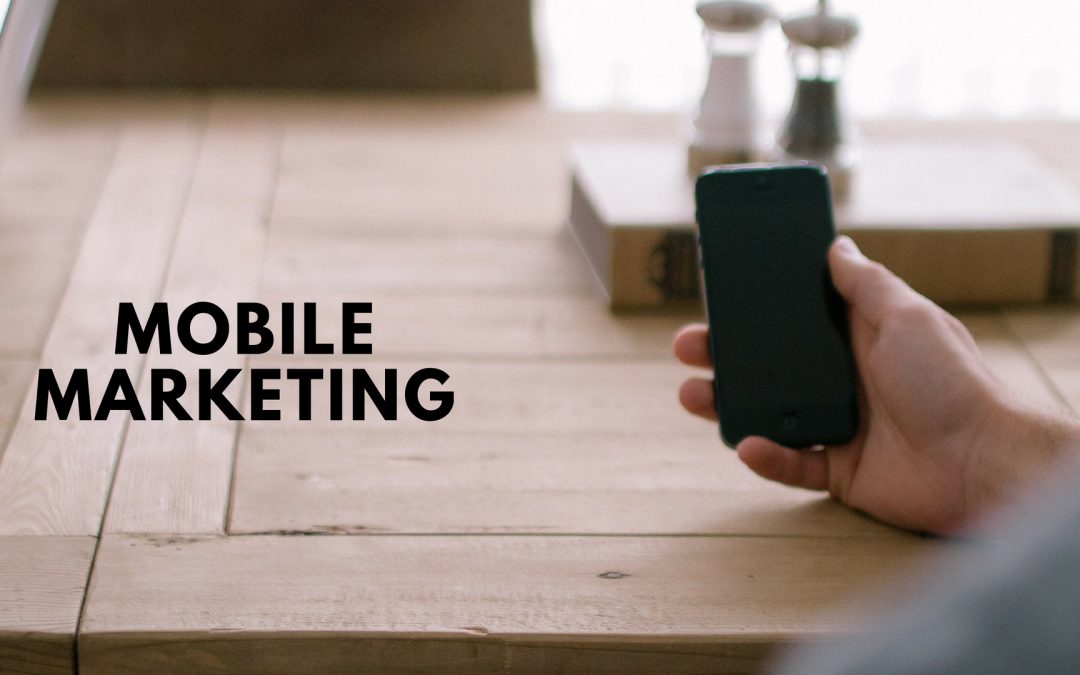 Well, to begin with, I'd like to tell there's always a reason why I chose my words the way I do. There's a pretty good reason why I used the word millennials. It's because people in that age gap has been ruling over every social media. Whether if it is Instagram or Facebook or Snapchat, you name it. This makes them stay longer hours over the phone and that's where the right companies make the most of!
Credits: comScore
Mobile marketing is a big thing because it's something that one can't get easily rid of. So when you see an ad on tv, you can just skip the channel or go, do something else. But on a mobile phone, it's like you're stuck to it. You hold them with both your hands and enthusiastically watch whatever you wanted to. A few seconds of ads wouldn't make you skip to some other app. So, you tend to stick with the same application! That makes mobile marketing one of the most efficient one.
So, what are the different types of mobile marketing that we usually see around?
SMS Marketing:
Well, I don't think anyone is alien to this kind of marketing. Every mobile user is familiar with all those annoying texts we get. Sometimes they cross the line and set multiple texts that we can't really take. But what do we do? We still read all those messages in fear of missing out on some important messages. Haha! that's a win for the advertisers and that's how SMS marketing is still a big thing in the marketing industry. According to a survey, about 68% of the major companies still think that SMS marketing is a huge boon for the marketing of any company. It's also an easier mode of communication between a company and its customers. So yeah, it's here to stay!
MMS Marketing:
Well, this kind of marketing is quite popular in the western and north Asian countries but not really in countries like India. Does that make it any less important? Nope! It's still as important as advertising on websites for multiple companies. Marketing through image, videos and audio is better than a text any day, so would you really expect brands to stop utilizing this easy to access and straight to the customer feature? A strict no! So this is one of the great ways of brands to endorse their new features and updates.
Advertisements on applications:
One more annoying thing in our daily lives but still can we resist? Almost 80% of the applications are filled with such kind of advertisements. Sometimes they block the work you've been doing and sometimes they don't. These are usually found in the applications where you're not asked to paid or if you're using a free version of the application. It's a way for developers to encash and get a good ROI(Return On Investment).
Advertisements on games:
Have you ever played a game on your mobile phones and once you finish a level or your character gets killed somewhere and suddenly an advertisement pops up! It takes about a minute or less of time but feels like ages. In that boring moment, all you could do is wait for the advertisement to finish. That is when they catch your eye and make you download the application.
QR codes:
You must have been to inox or PVR. If you have, you must have noticed some black and white rectangle boxes in the front of your seat. It's the QR code. It's an easy way for someone to visit a website and make a purchase. This feature is essential as one can't go on typing the whole link.
Proximity-based Marketing:
The balance messages you get or momentary telecommunication ads you get as a pop up on your phone, come under this kind of marketing! These are not as annoying, as they don't stay on your screen for long but yeah they could pop up while you're in the middle of something important. Hence, these kinds of advertisements are not fondly encouraged.
Voice Mail:
This again isn't found often in Indian marketing but western countries get a handful of these. To be honest I've never experienced one of these but in my knowledge, reading from other sources I've come to understand that this can get annoying but still is quite productive for the advertising companies.
Telephonic Marketing:
Remember a few years ago when the advertising companies had the similar number as that of any phone number in India. Those were one irritating time in the field of telephonic marketing. You expect someone to call in order to talk something important and all of a sudden all you get is a call from a customer marketing executive. Since then the rules have changed and the marketing agencies had to stick to a certain pattern of numbers that could be easily figured out by the customers and would refuse to pick up or just cut the call.
What are its benefits?
These days a large fraction of the population has been accessing the contents over the internet through mobile phones. The portability helps us in using the internet anywhere and anytime. Increasing number mobile users lead to an increase of usage of internet and other contact modes. This eventually leads to the hike in Mobile marketing. Here are some reasons that would explain the importance of mobile marketing in these days:
1. On the go services:
People love to do things that are done in no time. They often look for service providers who could meet their needs and help them fulfil their requirements. A company can contact a user via mobile marketing techniques. Even a customer can easily send his/her feedback instantly.
2. Mobile is an undetachable part of us:
The only thing that we hold with us all the time is our mobile phone. For every little thing, the first thing you take out of your pockets is your mobile phone.
3. Your contact details are used by the stores:
Multiple stores that you might visit on a daily basis. They tend to use your mobile phone details to make sure they're connected with you. This increases the customer brand relationship too.
4. Mobile search index is a primary choice of rankings:
Google makes website search engine rankings based on the mobile searches. More than the system based search results, mobile-based are preferred. This makes sure the users get a better view on both the kind of devices.
5. Importance of Mobile advertisement
Advertising on mobile sites or directly to mobile seems more effective in marketing.
Bottomline:
So I guess this is quite enough why mobile marketing is still the most burning way of marketing and is going to hold its fire on for quite some time!