To go to the introduction, Google Shopping was known as Google Product Search previously. Google Shopping is a Google service invented by Craig Nevill-Manning. Google Shopping allows users to search for products on online shopping websites and then compare prices range between different vendors. Google Shopping Campaigns is the next step, once you create a Google Shopping list.
However, Google announced that the Google Product Search now named Google Shopping. Now, this is a paid business model where the vendors should have to pay for the listing of their products.
Well, here we cover on how to go ahead on Google Shopping Campaigns. The first and foremost thing to do is, you have to set a Google Merchant account. Display all the products in Google Shopping. Google Shopping works on Google Merchant Center. Also, optimization of the Google Shopping Campaigns is a very important part after setting up a typical Google Shopping Campaigns.
Is Google Shopping Free?
Unlike a regular shopping app, Google shopping is a dedicated shopping from Google. Online merchants will display their shopping, featuring product SKUs, information, prices, stock availability and merchant ratings.
Merchants have to pay for product listing Ads. However, Google Shopping results will appear if do regular Google searches. The trick is whenever Google thinks there is some Google shopping match. It will display as sponsored searches.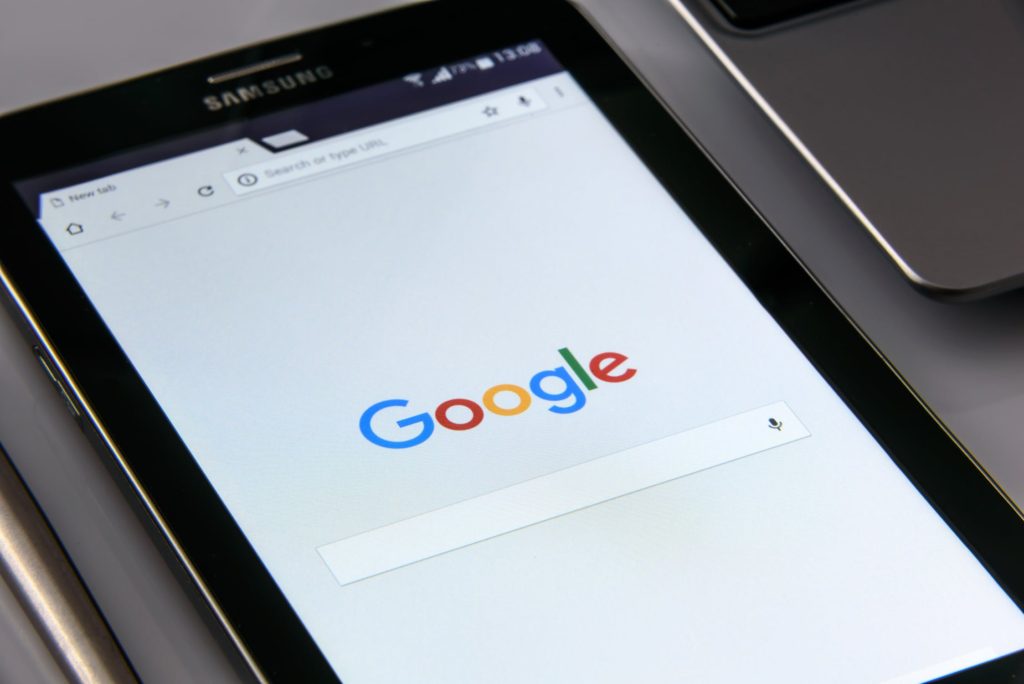 How much does Google Shopping cost?
Well, Google Shopping cost varies. It will cost you around $1 per day or even $1 in a month. Sometimes Google Shopping goes up to more than $100 a day. However, depending on the visibility you want, you can include your products to have.
In 4th Quarter, Google conducted a Google Shopping study which showed Google Merchant Center costs Google Shopping on an average $11.30 out of $100.00 in sales.
What is Google Shopping List?
The primary thing you need to do is give necessary details about your business in the Business information section in Google Merchant Center.
You will find Business information in the navigation panel in your Merchant Center account. Thus, data used, in different Merchant Center programs like Google Shopping ads.
However, Google Shopping works primarily on two platforms like Google Adwords and Google Merchant Centre. AdWords is the actual Google shopping campaigns live and where you will have set your budget, manage bids, make optimizations based on performance and gain insights on how to have profits. Whereas, Google Merchant Center is where you will find product feed.
In the Google Shopping, Google determines when your product listing ads show up. Therefore, Google considers your site, your feed, and also the bids to determine what search triggers your ads. Due to this reason, setting up Google shopping ads has a close resemblance to SEO.
In Contrast, the setup and management of Google Shopping ads are different from setting up regular ads.
Google Shopping Ads have three main criteria:
Create the Feed: Here, you will have a scope to cover a lot of details. It includes a lot of groundwork including the product data, product images, and also the price.
Bidding: You need to follow different strategies to bid the ads successfully. It is little changed when compared to traditional bidding. You can quickly get more returns.
Monitoring and Optimization: You will need to monitor all the Google Shopping Ads properly and also the make most of it through Optimization. You can see the clear data and even the benefits through Google Shopping.
Now, let us see how to set up the Google Shopping Account. To access your Google shopping list from a computer just follow the simple steps:
Set up Google Shopping Account
Visit google.com/express and click on the list icon.
To the left of the Google shopping cart icon, you can find it on a mobile smartphone by opening either the Google Home or Google Express apps.
Tap the button on the top left; it will expand the menu and then select the Shopping list.
SetUp Your Tax and Shipping Rules
The essential part of running Google Shopping Ads is how you set up your tax and shipping rules.
Go to the tab 'general settings.' You can put the rates as per the market charges, or you can allow Google to do it automatically.
You will get more tax information on the U.S Tax Guidelines.
Linking AdWords Account
Link your Google AdWords account to your Merchant Center account so that you should consider Ad campaign. Consequently, can connect these accounts through Merchant Center dashboard by clicking on 'Google Ads' from your settings.
However, you must make sure that both platforms have the same email address with Administrator access and have your AdWords ID's ready to link accounts.
Setting Up Your Product Feed
After you set the Google Shopping account, select your tax rates and link Adword account, next is to set up your product feed. You can either manually build it using Excel. While you can use plugins or extensions to automatically link product feeds.
AdWords ads is a good option for online merchants. However, the Product Listing Ads are managed within the AdWords login. Thereby, Product Listing Ads which will have a significant impact on Google Shopping Campaign. For best results, consider below essential points:
List the Products On Google Shopping.
Make sure you sell a minimum of 500 products or more than 500 products. For more visibility, it is better to add more than 500 products on Product Listing Ad. This increases the traffic on Google Shopping.
The category you choose should be competitive.
Quality of your website.
Depends on your budget.
Once you are ready with all the setup as mentioned earlier details. We will further dig into Google Shopping Campaign. You should name your Google Shopping Campaign and also select the country. Controlling the priority preferences like low, medium and high give you different results.
How to set up Google Shopping Campaigns?
However, Google Shopping Campaign is country and product specific. You should set up the Google Shopping campaigns as per the product demand for each state. Furthermore, Google decides when to show your Product listings based on priority settings and also your bid. This means that Google will choose the bid based on high priority.
Choosing Products for Your Product Feeds
If you are using Google Shopping Campaigns for the very first time, then you may have to limit your products range. Do a little research on products which get good traffic, sales and also specific products where you have less competition.
Setting Up Product Groups for Easy Optimization
However, you should opt for a well designed and well structured to start with the first Google Shopping Campaign. This will also ensure SEO optimization for Google AdWords keywords.
Further, Google Shopping campaigns only allow for one AdGroup per campaign. You can also divide the ad into different parts.
Category Product Groups: While coming to Product category, you should choose one class that will have a wide range of products. The last category will have the least preference. However, you should provide an excellent segmented structure for best optimization.
Brand Product Groups
People are more conscious of popular brands these days. However, you can display the products of one brand under a category. However, if you are selling different brands, then this group will study the metrics on different brands and then access the results.
Custom Labels Product Groups
Once you are done dividing the Product Category and brand category, you should now custom the labels in the product groups.
If you are Google Shopping for clothing website, then you should further subdivide the products into " work wear," "gym or workout wear," " party wear," "school wear." Similarly, you get also choose different subgroups like " Christmas gifts," "Christmas costumes", "Christmas gifting options."
Google Shopping Campaign Bids
However, while setting up your first Google Shopping Campaign, you should start your bids for each group a little less when compared to the regular Google Adwords search bids. This adds more people to participate in the bids thereby increasing the sales and business.
How to Optimize Google Shopping Campaign?
After you set up Google Shopping Campaigns, you have to make sure that how it is working. Furthermore, it is essential to optimize the Google Shopping Campaigns as well.
Optimize at the entry level
You should remember that you cannot utilize Google Shopping campaigns priorities to boost volume. However, it is useful for segmenting the traffic.
Segmentation in Shopping Campaigns specifically for a search query, by using Google Shopping campaign priorities to allocate traffic and to bid higher for the queries. However, this segmentation strategy allows to set bids beyond product averages and to allow queries with higher conversion rates to get more exposure. You can also save money on low-quality queries.
Bidding smart
Most of the Optimization works by getting the maximum number of CPC. To make one thing clear, Google doesn't care for your profits. Its main agenda is to make you spend more. Therefore, you need not increase your budget or CPC's without proper checking.
Target On ROAS
With ROAS optimization, you can will get every dollar spent in return. Suppose you select 100% ROAS return, you will likely to get at least 50% of the returns.
Competitive Pricing
Moreover, a lower price improves the quality of the product feed for your customer and also for Google. Google Merchant Center will any way knows what you charge for shipping so, regarding shipping details, this will include that in the Google Shopping results.
Better Images
Always upload clear and high definition pictures for a better feel. Make sure the customers will comfortably feel the product and connect well to the images and products. One thing to keep in mind is, the product you show should always be the same as the real product.
Keynotes
On the other hand, a key to successful Google Shopping lies in its optimization. You should further monitor and get a complete hands-on control by linking your Google Analytics Account. This will enhance the visibility of your website.
If you have any more doubts about this topic, you are free to message us. We will be happy to guide you.