Financial technology has officially reached the early stages of mass adoption. People are now depositing checks and rebalancing their asset portfolio on the go, instant personal loans are available online, and businesses can receive funding within a matter of a few hours! Fintech is slowly creeping its way into the mainstream. Therefore, it is the ideal time for a startup in this industry to shine.
So, how can you write your fintech startup success story? The answer is "with an excellent online marketing strategy!" Sure, online marketing alone cannot make your company successful. However, without it, your products/services may remain in the shadows forever. That is why building a strong strategic foundation should be one of your priorities.
Importance of creative online marketing
Most fintech companies are employing the latest technologies to enhance and automate the use and delivery of financial services. Building a revolutionary product or solution may be the first step towards success. However, proper online marketing is just as necessary for gaining recognition and drawing the attention of the consumers.
Fintech marketing involves a combination of tactics, designed specifically for financial technology firms. Creating a foolproof strategy for such a growing vertical can be challenging. The number of startups is increasing, and traditional banks are adopting emerging technologies to provide better products and services to the customers. Making one company stand out in the crowd is undoubtedly tricky.
The biggest hurdle standing in the way of fintech marketers is to get people to trust unfamiliar and potentially helpful tools. Many of the technologies may seem opaque and complicated to the average man. Then there are security and privacy concerns as well as vague policies and terms on rates and charges. Making them believe in the product or solution, and getting them to use it for handling transactions and managing finances can be hard.
So, it is evident that the same old ideas and concepts are not going to work when it comes to promoting a fintech startup online. Better and more innovative strategies are required. Below are a few top tricks that industry experts swear by.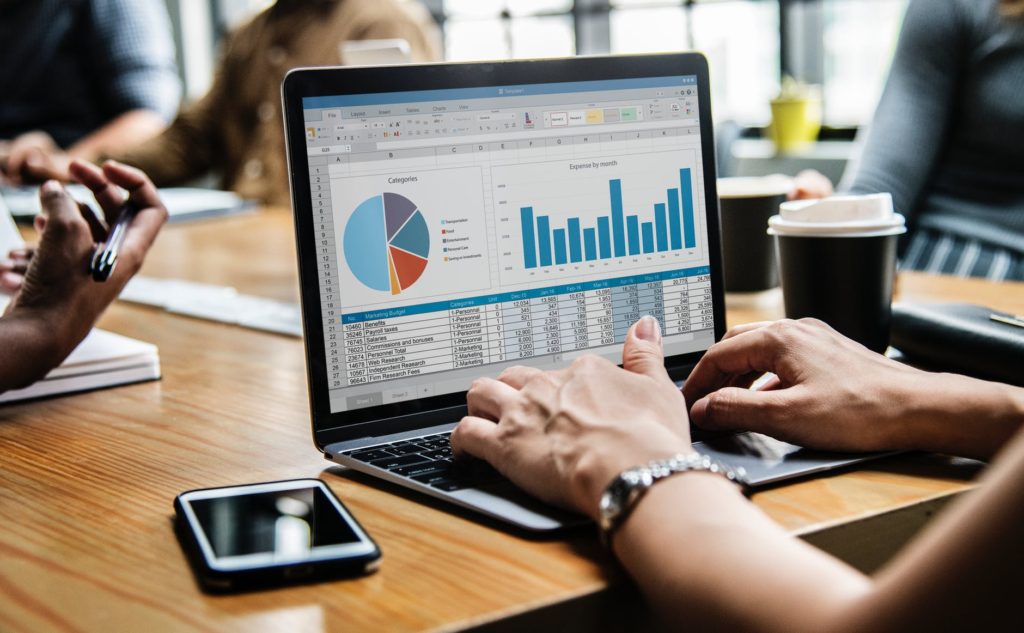 Go mobile or go home:
Ever since the advent of smartphones, we have been spending more and more time on these little handheld devices. Studies show that the average consumer spends about five hours daily on the phone. Mobile app usage has increased up to 69% since 2016. From shopping to banking, everything is done on mobile today. Targeting mobile users is thus necessary.
So, how can you ensure that your fintech marketing strategy is in line with the growing mobile usage? Start by building a mobile responsive website. It will not only help you rank higher and better in Google SERPs, but you will be more likely to convert visitors. Moreover, since 52% of the total online searches are carried out from mobile, you can no longer ignore it.
To attract mobile users, you must:
Make your website content crisp and concise.
Remove clutters such as unnecessary pop-ups, widgets, and content.
Improve website navigation and loading speed.
Add visual elements such as icons, infographics, images, and videos to content.
Use extensive and responsive fonts and non-intrusive animations.
All in all, you must make sure that your website looks and performs exceptionally well on mobile as well as on the desktop. Then you can think about investing in SEO and ads.
Create high-quality content:
You may have heard this one before, but it holds much more weight now. Valuable content is essential for effective online marketing. It can be a listicle that clarifies consumers' doubts and questions about your product or solution. You can also create "how-to" articles to highlight the best ways to use your tools. Informative content is in high demand, and the more value you can add through content, the better it is for marketing.
As per a recent study, 45% of the millennial population wants financial services and products to help them manage their finances. However, 37% of them stated that they were unable to find helpful resources online to help them understand essential topics. As a result, most millennials are left uneducated and confused about one of the most vital responsibilities of adulthood.
The statistics may seem somewhat shocking. However, this is your chance to step in and offer this generation something that other financial companies have not. By creating valuable content, you can educate and inform both adults and young adults. It will not only build trust, but it will also increase brand authority.
Embrace social media:
When it comes to social media, opinions, and views are divided mainly. While some people are avid social media users with active profiles on all major platforms, others refuse even to download the apps! As a fintech startup, your target market will define your social media marketing needs. From Facebook, LinkedIn, and Instagram to Twitter, YouTube, Pinterest, and more, options are plenty. You need to choose a platform that suits your product/service and target audience.
Be bold when branding:
Want people to know and remember your company? If you're going to create a stir, the best idea would be to invest in branding. Consumers will know you by your brand. So, you must focus on building a killer brand image. You may have the best content, a highly functional and mobile-friendly website, and an excellent social media strategy. However, without proper branding, none of it will bear fruit.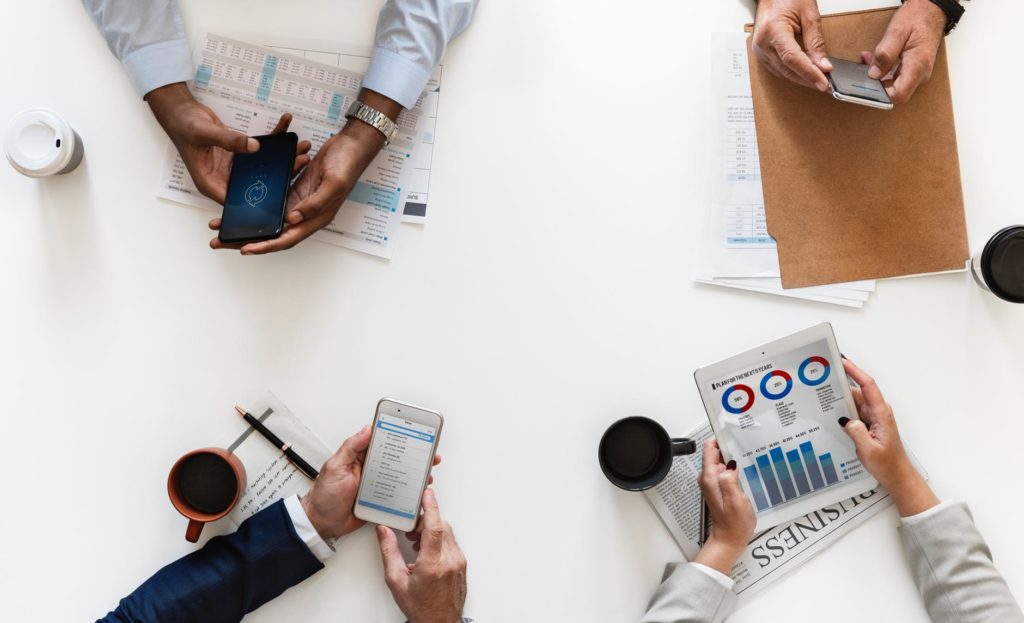 Branding strategies and tactics will, of course, depend on your target demographic and company culture. If you are primarily targeting millennials and young people, you should not be hesitant to go bold when branding your fintech startup. You may choose to create an imposing, powerful, and sharp image, or you may go with a bright splash of color. No matter what you do, make sure to keep your ideas fresh and memorable.
Over-deliver when possible:
If you ever over-deliver, make sure to promote that act over and over again. For example, Southwest Airlines gets a ton of free PR by doing acts of kindness. Remember the time a mom thanked the Southwest flight attendants because they helped calm her baby? What about the time the company reunited a mother with her unconscious son? The world loves when a company cares about its customers. If you ever go out of your way to help/appreciate your customers, do not let that go unnoticed!
Excellent customer service always pays, and what better way to serve your customers than to over-deliver through products and services? If you do good, you can expect to do well! However, it does not necessarily mean that you should follow in the footsteps of Southwest and copy their stories. Over-delivering does not always mean grand gestures. You can achieve the same goal through small yet sentimental acts. Even a simple act of thanking your customers can go a long way when it comes to earning love and trust.
Run ad campaigns wisely:
Want to run an ad campaign for your fintech startup? You have plenty of choices to pick from! The problem with many fintech startups is that they are afraid to use new and innovative marketing tactics. For example, instead of reaching consumers online, many fintech companies are still relying solely on radio commercials and TV ads.
Google, Facebook, and YouTube are all excellent platforms where you can run your paid ad campaign. However, you must set up your social and Google ad campaign keeping factors such as demographics, budgets, interests, images, keywords, and call to action in mind. You can optimize pretty much every aspect with just a few clicks of your mouse!
Radio, television, and billboards are part of a dying market. Though they worked beautifully in the past, they are no longer effective in today's technologically-driven society. Therefore, you must rethink your strategies and focus your budget and energy, where it is likely to have the most impact.
Wrapping up
Fintech marketing is a relatively new concept, which is why there is still room for experimenting. However, you should always be wise when gambling with a new idea for ranking top keywords like instant personal loans, Business loans, etc. As a startup, you can begin with the tips mentioned above.