While you are searching for something locally for any business place, shop or mall etc. Usually, where do you turn up? First, you will choose either the recommendation from friends and family or will go for the online media and go to a search engine for searching the place. The most loved search engine all over the world is "Google".
According to Google Statistics, one-third of the Google searches are related to local searches and 90% of them are using mobile phones for searches. There are more than 500 million people searching for the local places using the online platform every day.
The local searches are increasing 50% faster than the other searches in the Google. Local searches are making its presence felt in the search results and showing how important the local businesses have become and how people are searching for it.
Google my business is cost effective and perfect for the local SEO business, it can be used effectively to increase the presence of the business in the Google search engine rankings. If you notice everything closely while searching anything in Google you will also know that there will be a "snack pack" results displayed on the right side of the screen. All these things are controlled by Google My Business.
Listing in the Google My Business and enrolling a company in Google My Business is very easy moreover, it is free of cost and is pretty straightforward. It is for all those also, who find that Google My Business is very difficult to handle or those who don't know what is Google My Business is or those who don't at all hail from the technical Background.
To help you in all those types of situation and difficulties that you may feel. We list out some of the important points that you should take care while you are going through Google My Business or opening an account in Google My Business:
How to start to Google My Business?
It is the best tool for marketing in the online media and is the perfect tool those who have limited resources but want to make it big in the market. However, this tool is fully free you don't have to pay any charges for anything.
This is not a rocket science you have to first go to the Google My Business page then directly sign in with your account details. After the sign up you will be redirected to the Google My Business dashboard here you have to enter your business name, phone number, the category of the business that you are doing, website link etc. I would suggest you fill up all the things that are mentioned and are asked about, avoid to skip even one parameter. This will help you in all the way because while you complete it Google will make the suggestion to other users regarding your company if you include all these things this will give the viewers a broader aspect of your work.
When you go the Google My Business official website you will have to sign in directly. The page will be like the below one. To know about Google My business you can also check the option How it works in the front page only. It gives you brief information.
The picture below shows the sign in page where you have to enter the business name that you have of your company, shop, place etc.
After the sign in you will get the verification information about the business. It will showcase you various options which you have to abide by.
As soon as you abide by the terms and conditions you will have to choose a verification way like through the mobile numbers that you have given, or email ids. You can choose the ways you are comfortable for verification. Google carry on this verification process as it is very important to know that whether your company is genuine and eligible or not.  It is usually done using the postcard in the emails if you are new to Google my Business. Or else it can be done using the phone calls if it is being transferred to previously using a person.
That's all you end up having your account in Google My Business. Then you have to update, post all the things that go on in your business and all those things that will enhance your Business presence in the Google search engine.
If you are still getting confused about how to use the Google my Business then you can go to Google My Business help where you can find in details about how to get through.
Images in the listing page is a must and should because:
First of all, Google checks your Internal and External view of the office and verify your workplace, it is like a business verification. So, if you include the image of the building, internal workplace image, staff, signage etc. It will assure Google that you are far more unique.
Secondly, Users, these days check the place, area, the company after which they will think whether to invest time or not. It is mandatory to add the necessary and only the relevant images which gives an overlook of your business and company. Assure that all the images are of High Definition or HD quality.
Once all the things are done and set up nicely then you can get into Google my business whenever you want and can make the changes.
How to fix outdated and wrong information?
The information that you give in the online media should be up to date. While having a consistency in the information that you give in the Google My Business is important, this includes the things like NAP which includes Name, Address, Place- this is considered as an integral part when someone is searching about you or found about you.
With the help of your Google My Business account, you can change everything like- your time of opening and closing, the holiday dates etc. One of the biggest mistakes that people usually do is forgetting to keep all these things in Google my Bussiness listing which becomes a black mark to the company whenever a user is searching about it. People while searching something expect to get all the information about the company or the place that want to get to. If they don't get all these information it upsets them or on the contrary if you don't mention anything and the customers show up in your office while you are close it will create a bad impression about you in customer's point of view. There is a 100% possibility that they will never turn up for your services.
To avoid this type of future situation it is important to have an updated information in your Google My Business account from time to time. So, that whenever a customer searches about you and your services he will land up in the right page with correct information.
Handing over your work to an agency a big NO!!
If you think like "this is a very tough task and I can't take it and it is better to hand over some agency" then for this situation the straight answer is a big NOO!!!!! because it is not at all tough to be handled. Once you have an account you have to update it only when there are some changes in your business profile.
Google My Business provides all the means through which you can connect with the users just by having the relevant keywords related to your business. It helps in all means to make it easy for you. At last, it is you who knows about your work and services, whereas no other person can describe yourself better than you do.
As you the right person who knows all about your business it is just you who can handle the business page. While coming towards maintaining the business listing it is not necessary because you just have to update all the things and changes that you made in your business and add the innovative thing that you are incorporating presently in your work, that's all, however, it is not a rocket science or brain surgery.
Rather than the keywords, the local search results get influenced by a lot of other things also like having backlinks for your website, reviews that have all the target keywords related to your work, click- through rate and a lot more. This provides a lot of positive results and turns out to be most effective if you incorporate the search engine marketing strategy.
TOP MISTAKES MADE IN GOOGLE MY BUSINESS
Wrong Pinnings
While updating the Google My Business one of the crucial points which people usually forget is the map pinnings. This is considered to be more important because these days digital marketing has taken over the world. People use digital media for every purpose. Customers want to go those place's where they can easily reach through the help of Google maps who shows the direction to reach the place without any trouble.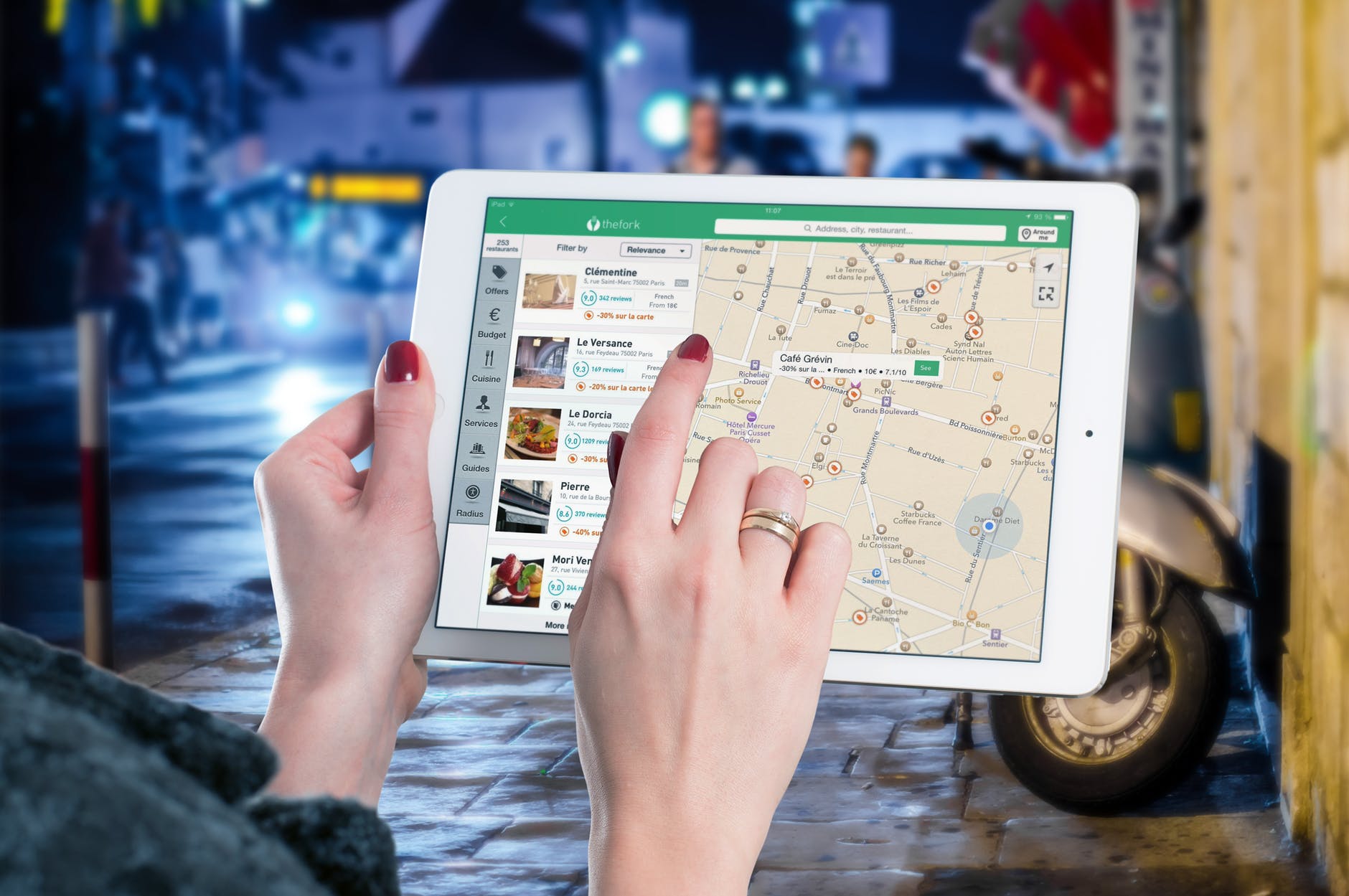 If you are missing this simple point then it is the biggest mistake that you are doing. Google maps pinnings are important and it is the one on which most of the people rely on. Without the mapping, consumers will not take the trouble of searching you here and there and maybe getting lost in unknown places. Time is a pretty valuable thing and no one wants to waste it. Customers will think it is worthless or you are not up to date according to the budding technology and will not consider you in any way.
There are some cases found in which the businesses pin their location but the pinning ends nowhere. Like the Google map pinning is wrong, sometimes it shows as if the place in on the middle of the street or on the other side of the place or somewhere else. This is completely wrong pinning or it is like giving an unknown person a wrong address to go for. Here, also either the customer has to search you everywhere and get irritated at the end and will start thinking as if you don't know the normal basic thing in the online channel, so you are worthless in their point of view.
It is advised to Pin in the right place, in the right direction exactly where your- company, shop workplace is there. This saves people's valuable time and they will for sure appreciate you.
Located In
Google recently has added this feature through which the users can edit the location or the exact place of the business in the Google My Business. For example, if you have a business listing in Google my Business, however, the information in it like the opening and closing hours are missing and the address is wrong. You just have to perform a google search to check the exact hours and the address. Or else you can even say the users that you have moved from that place and you are in some other place. Users can even post this on your business site through which the other people as well can be benefitted. You can even tell them that you have located to a particular place, location, shop, mall etc. this extra effort makes the users happy and make them think that you care them and your priority is the users.
Reviews in Google
The business owners usually get confused and get into a spider web while coming to the Reviews. Most of the business person ignore or don't give any reply to the reviews whether it is positive or negative. A business only works when you talk to people or communicate with people. If you don't reply to them then people will think you are rude and don't care about them in any way, this will make you lose your target customer.
It is advised to reply to each and everyone who send you the review whether it is a positive or negative one because people will attract to it and Yes! this works like wonders in dragging people's attention towards your business.
Eventually, reviews are of two types positive and negative. Replying to a positive one is good and joyful. If someone comments like he "enjoyed with you and your company and would like to visit again" it is great you should message him personally and acknowledge his interest. It becomes very difficult while coming to negative reviews most of the time it is seen that business people lash out the negative comments and answer in a rude way. This is not at all recommended you can answer them say like- This is not what we want our trusted customers to feel or We will acknowledge it and make sure that this will not happen in future or You can feel free to contact us so that we can discuss clearly.
These are some of the important things that should be kept in mind while going for a Google My Business listing. As previously mentioned it is easy for the even the non-technical guy and is open for everyone. Try to avoid the important mistakes that people usually do to deliver the best result to the customer.
Still found any issue while using the Google My Business you can feel free in contacting us or you can leave a comment below.
Thanks for your valuable time!!