"It is the HOLIDAY season, and the fun has begun!" To make everything easy for the marketers we bring you the best holiday marketing ideas which include all the social media marketing for holidays that will make customers go buoyant.
The onset of festive season fills everyone with ecstasy and frenzy. People wait for the season, loosen their purse strings and go on a shopping spree. Similarly, the marketers crave for the best holiday marketing ideas which make the users crazy. Shopping, these days is nothing less than a marathon. All the brands – big or small vie for this and compete, trying their best to make the marathon easy for the people by making everything available to the customer in the easiest possible ways. People, being shopaholics, find it difficult to resist their urge to buy the products and easily succumb to the fanfare and influence of advertising campaigns, that is so very enticing, they just can't be ignored.
HOLIDAY SEASON
Online marketers are gearing themselves up as the two major festivals – the Black Friday and Cyber Monday are just around the corner. The opportune time to grab the chance, become a maniac and make some money.
In this article, you will get to know some of the most alluring and insane ideas to drive a lot of traffic to your website and increase the sales of your brand. Do every possible thing that will bring you profit and propel the customers to buy exclusively from your brand. Who knows, maybe this is your chance to make your mark in the market!!!
After conducting a thorough research, we made a list of marketing ideas – tried and tested, which, if implemented in your business, are sure to usher in immense business and positive result:
LANDING PAGE
If you have an e-commerce business and everything works online for your business, the most important thing in a festive or holiday season is the landing page of your website. Yes, because this is the first thing that a customer will see after logging into your site.
First and foremost, having a long and amazing landing page transforms your viewers to customers and your customers to loyal subscribers. Customizing your website according to the viewers and subscribers is very important. Always keep yourself at the place of your customers, view things from their perspective and design everything as how they would want it to be. Check for all those things which a customer would need in this festive season; giveaway all the deals on those products and flash out the items on your landing page.
However, when it is the holiday season, the landing page must be very attractive for showcasing all the discounts, coupons etc., being offered on various brands. It is also important to remember that the landing should be decorated or made according to the festive day. For the upcoming holidays, i.e. the Black Friday, Cyber Monday and Christmas, which are knocking at our doors, these ideas will work wonders.
PROMOTIONAL EMAIL MARKETING
An email consisting of some gift guides to customers is bound to increase the sales by 48%. Woo! With Black Friday and Cyber Monday on the cards, it is a great chance to lure the attention of people to your brand. Unmissable, Isn't it?
To add a boost to the already existing subscribers' list or the already existing list of trusted customers, go for this technique. Try to create a scenario of urgency among the people and make them feel that if they lose this opportunity, they might not get another one. "Buy it from us…Buy it Now" kind of an email marketing. This will induce them to buy the products immediately from you. In an analogous way, improve the offerings for your brand by creating this feel in the minds of your customers. Whenever they have a look at your offers, they would feel "Oh My God! What an amazing offer. I cannot afford to miss it."
Boosting the subscriber's list or already the trusted customer list is very important. Always create an urgency among the people and make them feel that if they lose this they will not be able to get another. Show the urgency to people and make them feel they will lose something if they don't buy from you, in a similar way improve the offerings for your brand through when the customer will take a look at it they will feel "How can they miss it!!!"
You can use emails to target various people in various methods. For example, if you run a clothing, cosmetics or footwear business, you can target separately for both genders. Like, you can send discount coupons on cosmetics, clothes, accessories, footwear etc. to women, or provide discounts on brands – exclusively the brands' women go crazy for. Similarly, for men, you can offer discounts, coupons on products like clothing, footwear etc. If you concentrate specifically according to the customers' choice, the results will be quick, huge and profitable.
SOCIAL MEDIA CAMPAIGNS
This is a digital world and social media is an indispensable platform that plays a key role in building up the reputation of your site in the digital world. You only need to make judicious, effective and wide use of this platform to reach out to most of the people, thus enhancing your outreach and getting in a lot of positive clients.
80% of the consumers active in the digital media are always on the lookout for the latest trends. They keep a constant eye on the discounts, coupons, etc. is offered. It is quite easy to catch their attention and attract them to your website.
Facebook
The above are just a few of the examples of the Facebook campaigns. These ideas can be adapted to draw the attention of your valuable audience. Video content is another feature that can work magically in Facebook marketing, because people, rather than browsing the contents of the offers, easily get attracted to video content that is much more appealing to the eye. You can personally reach out to your exclusive customers, who, you feel are the main target audience of your business and draw in a lot of business.
Instagram
"Pictures speak a thousand words". The best place to promote your brand using pictures is Instagram. Gif's, pictures work like magic on Instagram, and Instagram stories are not only easy to upload but help a lot in improving your brand and spread the word. People these days are much fascinated by Instagram stories, which are a rage, especially with the younger generation and a great tool for improving business. Summing up everything we can say that Instagram helps imporving the business.
Twitter
Twitter is an online news and social networking service, wherein people post and interact with one another through messages. These messages or so called "tweets" surface around a lot of topics ranging from entertainment to news, from sports to politics. People browse twitter hashtags to get complete stories on the latest news, events or trends, and even to find people, photos and hashtags on any topic under the sun.
This is the best place where you can flaunt your advertisements for free. Contests and campaigns in twitter reach out to a huge audience base. People's tweets and retweets reach all over the world and most importantly, you can target the people you want.
Pinterest
It is another social media platform which has been gaining popularity, with a lot of users turning towards it. According to statistics, the maximum number of users on Pinterest are women and it is also found that before buying anything on the e-commerce site or elsewhere, people visit this social media site and then decide to make a purchase from any of the places.
HASHTAGS
Hashtags are very important in social media campaigns. Use hashtags that are related and try to create your own hashtags. The hashtags you create will have a wide outreach. Hashtags help in getting your advertisements and contents across to your viewers and are very popular on Twitter and Instagram. Using hashtags is highly beneficial for the growth of your business.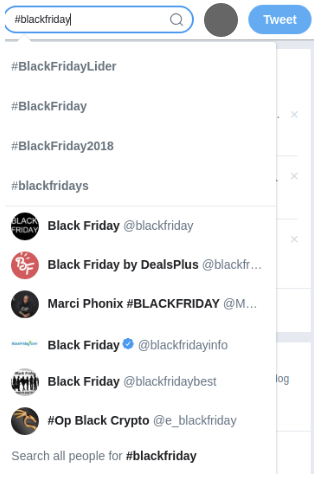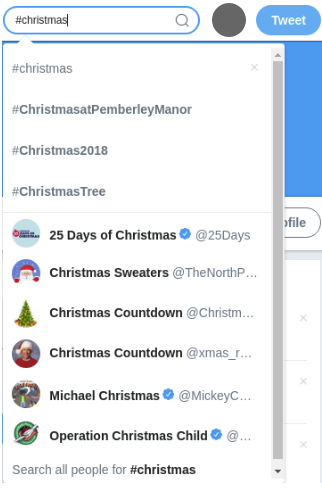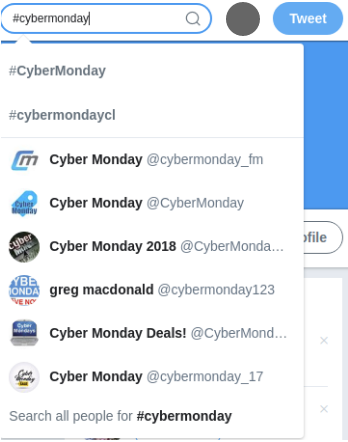 The popular hashtags that you may use are #BlackFriday #BlackFriday2018 #CyberMonday #Christmas #Christmas2018 #wishlist #HolidayShopping etc. These hashtags are used by a lot of audiences during the holiday season and if used well, can promise to gather a lot many viewers.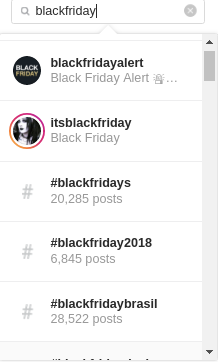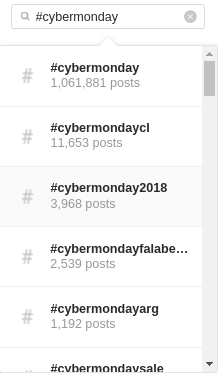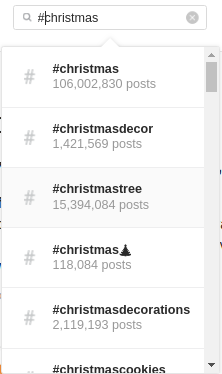 HOURLY DEALS
Hourly deals in the e-commerce platform give thumping results. People like to shop a lot during these short periods of time and the rush is huge when offers are made on an hourly basis. For example, you can offer three different deals in three different timeframes. Like, in the first hour, you give deals for electronic goods, then the next hour, you give deals on clothing and then, on the third hour, you give deals on kitchenware. This works like magic and paves way for a drastic increase in sales. The crucial thing to remember here is to offer this facility to your exclusive subscribers. In this way, you can increase your subscribers, as well as your sales. The number of sales is sure to touch the sky.
You should also make sure that you connect with your subscribers at regular intervals of time and make them aware, using emails. Preserving the mails of the subscribers and users comes in very handy here, as, during the holiday season, you can convert these leads to customers and the customers to subscribers. This will immensely help you extend the horizon of your business.
DEALS EXTENSION
Extending the deals past the holidays is a tried and tested method and gives the best results. For example, if your deal is until Cyber Monday, try to extend it for a few more days, not necessary until Christmas. All the same, it can be extended by a day or two. This way, you would extend your reach to customers who have missed the deals and the deadlines and are thus left disappointed. They would only be too glad to grab the second opportunity. Thus, your business is also happy
Usually, there is always a huge rush during the festive season. If you extend the deals by one to two days, the customers would feel happy and you can get customers post-holidays too. People normally skip a lot of things just because of the festive rush and their busy schedule, if they find deals lasting long, this will add a lot in converting the leads to subscribers or loyal customers.
This will help you maintain the scarcity and exclusivity of your promotions and people will feel the difference and consider you to be unique and exclusive. Give the stress and make it look catchy on the days which you have extended.
Thus, the customers who have missed the sale and the amazing deals can still shop. This would make the customer feel they haven't lost the chance to buy the products with the same deals, discounts etc. As mentioned this, will make you the talk of the town and make your brand a known brand in the mindsets of the viewers, and people will remember you for a long time.
VIP DISCOUNTS, GIFT CARDS, AND HOLIDAY COUPONS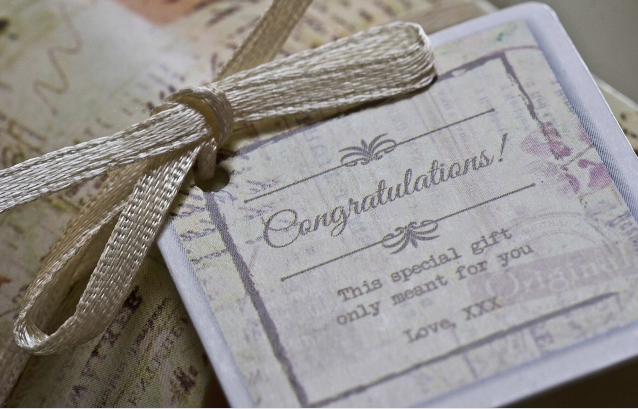 VIP Discounts are for those who are your Pro-Subscribers or who make a lot of purchases from your online websites. These are your most prized, valued and loyal customers. Make them feel more special and provide them with extra discounts. This can make them feel much exclusive and, there is an increased chance of such customers buying more than the quantity they had planned in their minds – maybe even double, for personal use or for gifting purposes.
Give such exclusive discounts only to the top-end buyers and not to everyone. This would make them feel special and stick to your brand out of loyalty.
You can even surprise the top buyers with gift cards – virtual, physical or even both. This works like wonder. Not only do you gift them, but instead motivate them to gift to their near and dear ones in the festive season. Make them realize that these are the best gifts which they can gift to their family, friends or anyone special to them in these holidays.
Who says we can't apply the offline tactic online? Of Course, we can. Other than normal coupon codes for discounts, you can go a step forward and gift a holiday trip. You can make a list of your active customers and encourage them to buy and grab a chance to win holiday tickets. Holiday season and holiday tickets? What more would one want? You can even select your top loyal customers and offer them a free holiday trip, with a written personalized note to make them feel even more special. This might not show an immediate result but would be cherished by them for a long time and thus give you a long-lasting output in the long-run.
KEYNOTES
More than these, the human touch – a peppy greeting, a wish from the heart, and a beautiful smile would go a long way. Don't forget to greet them or wish them this festive season. It will delight them. Always try to make your customers happy with your creative ideas. By this, not only would you make your customers happy and gay, you yourself will stand to be benefitted and gain profits. Make sure to implement all the ideas wisely.
Happy Holidays!!!!
Enjoy it with loads of Fun, Laughter, Celebrations, Gifts, and Smiles. ?