If you have ever used a Google search, then you must have seen different websites being displayed down there. How are the results prioritized? No, one can't really pay for that as Google believes in efficiency and advertisements are very limited. So in order to rank these websites, Google looks at the proficiency and efficiency of their websites and depending on that ranks them on the search table, that's Google algorithm. So, Google optimizes different websites and lists them as results. There have been multiple updates to rank better websites with better efficiencies. Let's look at the different website upgrades in Layman's terms.
Panda:
Released on Feb 24, 2011, this major upgrade was the initiation of Google's concentration on all the fake, duplicate and reused contents. There were previous upgrades concentrating on this particular factor as well, but they weren't as fast and efficient as this one is. This brought major changes in the ways that the blogs used to post their contents. Though it was previously a filtering factor, later it was incorporated into the core algorithm.
Penguin:
Launched on April 24, 2012, this version of Google's algorithm deals with the damaged or the misleading links. If Penguin deems the links presented by the websites to be manipulative, then the websites lose their ranks. This works in real time and has been a part of Google's core algorithm since its inception. Keep running audits on your websites and use some efficient backlink checkers to stay away from downranking and stabilize your position.
Hummingbird:
Launched on August 22, 2013, this version of the algorithm has been dedicated to pointing out all those low-quality content generated for namesake and the actual purpose is something else. This also deals with pointing out all those websites that stuff keywords in between just to make sure they are ranked higher in the search results. Not just that, hummingbird detects all the synonymous words and shows the relevant results even though the exact words are absent from the search phrase.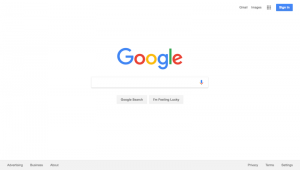 Source: Wikipedia
Pigeon:
This is the first time Google used location-based search to categorize the local results to the core results. Before this one had to be particular about their search, though this feature wasn't completely upgraded, still it had resulted in the omission of results that were quite relevant to the users. The search engine optimization to a great hike here and people started optimizing their contents deeper than ever. This was launched on July 24, 2014 (US); December 22, 2014 (UK, Canada, Australia).
Mobile:
Also known as Mobilegeddon was launched on April 21, 2015, and with the increase in the number of mobile internet users, this was a must. It was the first time the mobile was preferred and the website not supporting mobile phone sites, eventually started falling down in the results. Resulting to a lower ranking of the website. This is when almost every business started putting their concentration on the mobile versions.
RankBrain:
This is considered to be the third most important ranking factor for Google. This is a feature wherein Google identifies the actual intention behind the user's search and tries to find the most relevant pages to omit. These web pages are decided upon their field and their expertise. If someone searches for a digital marketing question, then they'd be getting all those results who are affiliated or operate solely upon Digital marketing. Google also takes into consideration the number of digital marketing articles they've written. Such is the expertise of RankBrain and hence is considered as the third best. This was launched on October 26, 2015.
Source: Flickr
Possum:
This was one really important update that everyone needed. This is more like an upgraded version of the Pigeon. Before this, people used to receive the results from their particular location but wasn't as accurate. From here on, Google made it easy for the searching party, by showing up the nearby business they are in need of. Hence users now can just type for the kind of service they need and they'll be welcomed by the ones close to them. This also helps the searching parties against the confusion of businesses with the similar names. If you search for a xyz woodworks and there's a similar and a famous one in some other country, you'd still be shown the one closer to you. This was launched on September 1, 2016.
Fred:
This one came out last year (2017) on March 8th. This officially confirmed upgrade, eyes on all those websites that create a low-quality content for the advertisement purposes. So if your page's main aim is to create some namesake articles, you're not going the right way. Google would definitely make sure that you don't rank any higher and your rank falls eventually. So even if you aim to only publish ads, show them that you're even more serious about content blogging. Then you can use it as a leverage for your advertisements.
Mobile-first index:
This is the most recent upgrade launched on March 26, 2018, in the Google's algorithm. This has been officially confirmed as well. According to this upgrade, Google search would start preferring the websites that are more mobile friendly and those that load faster on a mobile phone. So, what does it mean to all those websites that aren't mobile friendly? Do they have to change their whole website to fit into a mobile's compatibility? Are they not going to be displayed on the search list? Well, the answer to this is, they are going to be listed. The only difference is that they won't be ranked higher on the list. So the answer is yes. If you want to stay in the race, then you need to upgrade your website to a mobile friendly one.