Do you want to generate a good ROI from your website? Would you like to earn better? Then this is for you. I have spent days analyzing, skimming from one website to the other in search of all the ways that a person needs to go with in order to earn better. As a matter of fact, you don't really need to search of the advertisers. They'll come knocking if you follow all these guidelines provided below.
The websites are the basis of any business. Every huge business in the market has a website that connects them with the users. In a similar way, the websites are the basis of marketing for any small or medium, scale industry. If a small or medium scale industry wants to establish itself and generate an identity among the people, then having a good site is the way to go.
Strategize for ROI: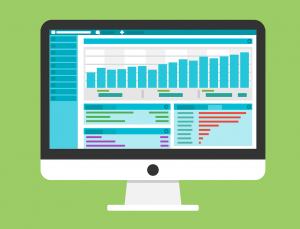 A strategy is a key to any task. Before you start investing in all the resources required for your website, try to figure out if that can be done without any investment. Make sure you find alternate sources that are just as efficient but haven't hit the limelight yet. Such kind of apps would be quite cheaper and might as well be free than the famous ones. Not just that, prepare a strategy for the whole year, set up a target. Cut short the strategy for every month, then the week and finally each day. This will give you a bright idea on how you're going and you can even calculate each step of improvement.
Blogs: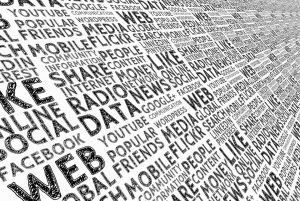 If you want to make a name for your website, then blogging is one of the must-have things for your business. According to a research, the businesses who blog, receive a 168% of higher leads. Which is a huge number when it comes to attracting the prospects. So if you're thinking of skipping this part out from your website, then you'd have to rethink the whole thing.
Site Load Time and AMP: 

Your customer will stick with you only when you are able to provide them with one of the best experiences while browsing. To cut short, a faster web page is what a viewer seeks for. In this generation of high-speed internet, still, there are ample of websites that take more than 5 seconds to load. Yes, it can kill your viewership. Make sure you cut short your website load time to as low as 3 seconds.
The human brain works really fast, in those 2 seconds he/she would start thinking about the other pages that they could go for on Google, some might get frustrated and leave the page altogether. To avoid this situation, do use all the techniques to load your site faster. Don't forget to use AMP, accelerated mobile page, which takes the minimum to no time in loading the web pages on Google. Remember, mobile internet users are expected to grow to 81% by 2020. Hence that should not be something you would want to neglect.
Analytics: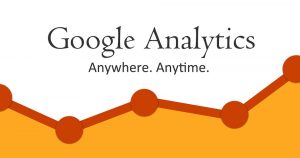 This is the other important factor that about 52% of the serious bloggers neglect. Maintaining and marketing the website gives you a high traffic. More the traffic, more is the return on all your investments. So always remember to keep a track of all the metrics so you can understand when and where the audience or the traffic fluctuates. Using this information, you can turn your tables the way that attracts huge traffic. Through analytics, you can also get a wide idea on which sector shows interest in your blog. Google analytics has quite a good way of calculating your niche. So the next time you write your blogs, you can look at it the way that attracts those audiences the most. Here's a link for the Google analytics.
Google's AdSense: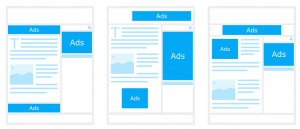 Google's AdSense is another one of those ways that you can implement once you start getting enough traffic. Adsense displays advertisements on your page that's related to your blog or the website. For this, you need to get some consistent good number of audiences towards your blog. Once you're capable enough to get this audience, Google would be ready to do the business with you.
Here's how you can do it on your own. Go to Adsense.
Use modern tools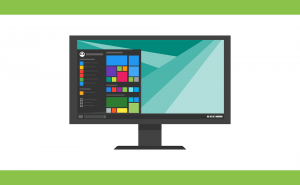 Never stop investing in these tools. Quality is the first and foremost important thing, that can be enhanced by using the most essential and the appropriate tools. First, figure out all the tools that you might need for your job. Later, try and search for the same tools that are efficient and available for free online. If you don't and if it can help your business grow, don't give a second thought and go for it. Investing in good tools never goes in vain, you'll see a better ROI with such investments.
Leverage SEM and SMM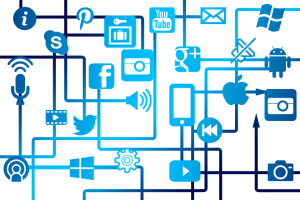 Another good way of attracting some good ROI from your website. Search Engine Marketing and Social Media Marketing are two of the most important sections of the whole digital marketing community. Marketing, being the basis of any business, has taken over the world of the internet by storm. Now it's up to us how to use this powerful way to keep your brand in the limelight. The major thing in this field is the popularity that social media possess. One needs to use this popularity to represent their brand as a known name among the others.
Mutual relationship: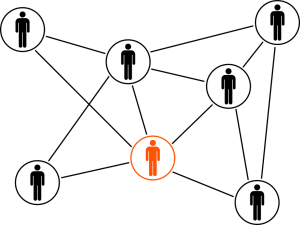 When you're into a business world, especially if you're new, you need to have some good sort of communication with the people and businesses around you. These businesses help you grow and in return, they expect the same for you. For instance, when you share a content with someone else's URL and they do the same thing for you too. This way even their audience will be able to have a look at your work. This increases the diversity and brings in some good traffic. So, make some healthy relationships with the known businesses to keep yourself established among the many.
Multiple payment plans: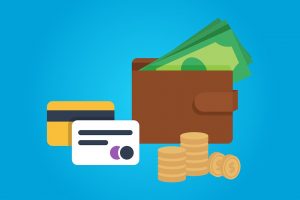 This might one of those overlooked things that businesses tend to ignore. There are a few people, especially the frequent online buyers who are very particular about their payment plans. There are also people who prefer cash on delivery and others who would like to pay through their wallets. So, in order to reach such diversification of choices, one needs to avail all kinds of payment facilities to incorporate flexibility. This gives a soothing experience to the customers.
Testimonials: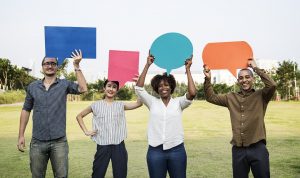 This is the most important thing if you want a good ROI from your website through businesses. One of those few other things that people overlook but hold a great deal of value in any field. Businesses are run by reputation. If you manage to maintain a great reputation as a business in a particular field, your worth and efforts would spread even with a little or no publicity. That would happen when your clients you've served vouch for you. Other clients would believe what the experienced clients have to testify. Hence, they go with the words of the clients and this eventually increases your prospects to an entire level.
If you need high-end professionals who have a long experience in digital marketing to promote your website for a better ROI, then visit here.