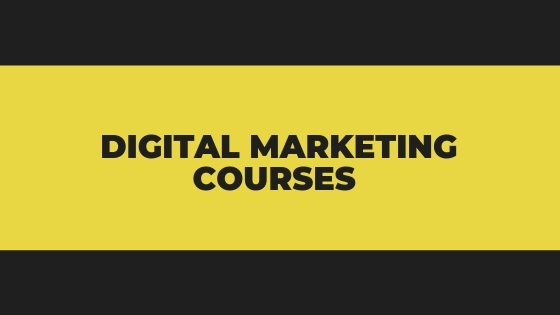 As a result, of increased use of online web media, the marketing strategies have changed a lot. This article will provide will, therefore, provide all the related information about Digital Marketing Courses. So, you will also get an idea on how to go ahead with digital marketing as your career.
What is digital marketing?
Nowadays, we all know that Digital marketing contains all of the marketing techniques that use digital channels like search engines, social media, email, and their websites to connect with customers, marketing is nothing but comparing the audience at the right time and improvise the sites.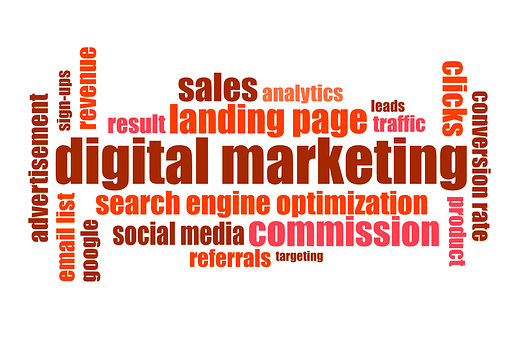 Why is digital marketing important?
Like any other form of marketing, the primary purpose of digital marketing is essential to advertise and sell your business online.
What is the advantage of digital marketing?
However, the first and foremost advantage of digital marketing is it is cost-effective. It will cost you less when compared to traditional marketing like on televisions. Hence, you will be able to pay attention to the targeted audience.
What skills do you need to digital marketing?
Furthermore, one must have an expert skill in digital marketing. Always, have a proper idea on its fundamental topics and subjects.
Hence a preferably a course on essential topics.
Paid social media advertising expertise.
Professionals who are experts in every marketing sector.
The ability to think objectively.
Creativity and analytical abilities.
Consequent visualization
Above all ability to think objectively.
How does digital marketing strategy work?
Think about the present marketing system.
Decide the best customer and plan accordingly to target them.
Likewise, you should reach the audience quickly.
Use apt technology.
Probably set growth goals.
Why you need a digital marketing course?
However, you can become a digital marketing expert by learning through internet but taking proper classes, and a certification course gives an appropriate structure, how to plan the strategies and work for the websites to draw more business.
What are the courses for Digital marketing?
While, there are numerous courses offered in digital marketing. Major topics mentioned below, therefore, selecting a specialization is easy.
Search Engine Optimization (SEO)
Search Engine Marketing (SEM)
Social Media Marketing (SMM)
Email Marketing.
Inbound Marketing.
Growth Hacking.
Web Analytics.
Mobile Marketing.
Check out the five top free online courses to build your digital marketing skills. Refer here for more information.
Google Online Marketing Challenge
Over the last eight years, digital marketing has come a long way. This online course covers first digital marketing, search engine marketing, search advertising. It also includes mobile marketing, social analytics and video making a course for beginners.
WordStream's PPC University
PPC University is free online learning for WordStream and digital marketing skills. You can access Webinar classes to enhance the digital marketing knowledge and can access through mobiles also so that you cannot miss any classes and updates.
Social Media Quickstarter Digital Marketing Course
The constant need to update with the latest changing trends like email marketing, social media marketing. Excellent training on social platforms like Facebook, Twitter, LinkedIn, Pinterest, Instagram, Google+, YouTube and blogging.
Inbound Digital Marketing Course and Official Certification
HubSpot Academy offers a digital marketing course, having more than 3,000 students participating at Udemy. Here students will learn the basics of inbound marketing, SEO, landing pages, blogging, conversion optimization, and email marketing.
There is an exciting offer which they offer is, after the certification exam, graduate students will receive a badge for their resume or LinkedIn profile that they have taken a course with HubSpot Academy.
Alison Free Diploma in E-Business
Hence, Alison Free diploma provides a free digital marketing diploma course. It is an excellent opportunity to build skills in Google ADs, Search Engine Optimization, campaign tracking, revenue metrics analysis, digital measurement so on. Alison is an online learning community to improve your digital marketing skills.
How to do a Digital Marketing Course in Delhi?
Besides online courses, we have mentioned all the top digital marketing courses along with the modules structure and the contact details of the institution.
Delhi Courses
Modules 60 Modules (Combination of 5 Courses)
Institute's Age Established in Early 2008
Contact Info 9990716846, 9990128280
Mail Id [email protected]
Website http://delhicourses.in
Centers East Delhi, South Delhi, West Delhi, North Delhi, Noida, Gurgaon, Ghaziabad.
NIIT
Modules 12
Institute's Age Established in 1981
Contact Info 1-800-208-105
Mail Id [email protected]
Website http://www.niit.com
Centres East Delhi, South Delhi, West Delhi, North Delhi, Noida, Gurgaon, Ghaziabad
Simplilearn
Modules 5
Institute's Age Established in 2010
Contact Info 1-800-102-9602
Mail Id [email protected]
Website https://www.simplilearn.com
center South Delhi
Manipalglobal
Modules 11
Institute's Age Founded in 2001
Contact Info 1800–103–5941
Mail Id [email protected]
Website http://www.manipalprolearn.com
center South Delhi Okhla Phase III
AIMA
Modules 7
Institute's Age Established in 1957
contact Info 9250127573, 011 24645100
Mail Id [email protected]
Website https://www.aima.in/
Center South Delhi (64 Centers in India)
What are the digital marketing courses in Mumbai?
Most importantly, listed out the top 3 digital marketing courses in Mumbai.
IIDE-Indian Institution Of Digital Education
IIDE provides a complete professional certification with a 6-month course.
You can also contact them at [email protected] or reach out to them on the contact numbers Andheri Campus: +91 9619958615.
Churchgate Campus +91 7710002589.
Website www.iide.com.
MCTA-Marketing Courses Training Academy
Modules 25
Telephone 9821899890
email [email protected]
Website www.mcta.co.in
centres Ghatkopar, Mumbai & Vashi, Navi Mumbai.
Learning catalyst
Modules on the weekend sessions for two months.
Phone 91 89761 05325
email [email protected]
What are the top digital marketing courses in Pune?
Hence, listed are digital marketing courses in Pune.
School Of Digital Marketing
Office No.102, 1st Floor
Eiffel Square Building
Opp Tilak Smarak Mandir
Lokmanya Bal Gangadhar Tilak road
contact: 086986 06666
School Of Internet Marketing-Digital Marketing Courses in Pune(PCMC)
1st Floor, Hrishikesh Chambers
Opposite to Atos SAP Training, Above Raj Restaurant, Karve Road
erandwane, Pune, Maharashtra 411004
Phone: 080875 30193
Digital Skills – Best Digital Marketing Course in Pune
Office No. 303, Third Floor
Kolte Patil City Space Next to CTR
Above Mahindra.
Viman Nagar, Pune, Maharashtra 411014
Phone: 094220 03946.
Best Digital Marketing Courses In Bangalore
Digital Kora:
Address: Beside Ezone shopping mall,
Above Ramdev medicals,
3rd floor, Maratha Halli,
Opposite to park plaza
Bengaluru
Karnataka 560037
Contact:088678 96632.
Digital Academy360:
30 Modules will be covered along with the certification,
Batches are available on weekdays and weekends as well.
Log onto https://www.digitalacademy360.com for further information.
Digital marketing course in Hyderabad
However, are few digital marketing course details mentioned.
Digominds – Digital Marketing Training Institute
1-62-151
Triguna mansion, Doctor's Colony Road Phase 2
Kavuri Hills, Madhapur,
Hyderabad
Telangana 500033.
Phone: 091217 72848.
Digital Marketing Training Institute
402, S.K. Enclave,
Mythrivanam, Ameerpet,
Hyderabad
Telangana 500016
Phone: 097040 70384.
Digital marketing course in Chennai
SKARTEC Digital Marketing Training Academy Chennai
238, Rohini Flats,
Jawaharlal Nehru Salai
Anna Nagar West
Chennai
Tamil Nadu 600101
Phone: 097414 27564.
FITA -Java Selenium Hadoop Digital Marketing SEO PHP Angular Web Designing Training.
Challa Mall 5th Floor 505
Sir Thyagaraya Road, Pondy Bazaar.
Parthasarathy Puram, T Nagar
Chennai
Tamil Nadu 600017
Phone: 098404 11333
How to develop a digital marketing career?
Besides learning a course in digital marketing, having a career in digital media is best. However, there are excellent option available you can take a look below.
Create your profile.
Take a digital marketing course.
Update yourself with the latest trends.
Use your creative angle along with market strategies.
Go and form a group who are interested in the same subject.
Practice the digital marketing trends on a demo project for a real-time experience.
Learn every day and put these things in practice.
What is Digital Marketing M.B.A?
Master of Business Administration (MBA) programs in digital marketing provide the students with the necessary technical education and digital education to learn, plan and execute digital media strategies.
Here are the course agenda for Digital Marketing M.B.A:
General marketing strategies.
Business-to-business marketing (B2B).
Financial analysis.
Market researching.
Proper Business planning
Good Interactive marketing.
Digital advertising goals.
E-business technology.
Social media marketing strategies.
Internet marketing.
Marketing Management System.
Web analytics.
What is digital marketing career?
Depending on the specialization, you may be able to take up one of the following digital marketing careers after course completion.
Become an Interactive advertising manager.
Marketing manager.
Supply chain manager.
Digital business analyst.
B2B marketing analyst.
Business Consultant
Conclusion
Therefore, we can say that there is a huge demand for digital marketing in the market.
Eventually, new marketing strategies emerging every day, there is a lot of scope for new job profiles with decent pay.
Gradually, the digital platform gives many opportunities, the future of digital is bright with a lot more to come up!
Further mentioned if you have any confusions and issues about Digital Marketing, we are ready to help you 24/7!